Press Release
California Nurses Association celebrates major milestone toward winning guaranteed health care in the state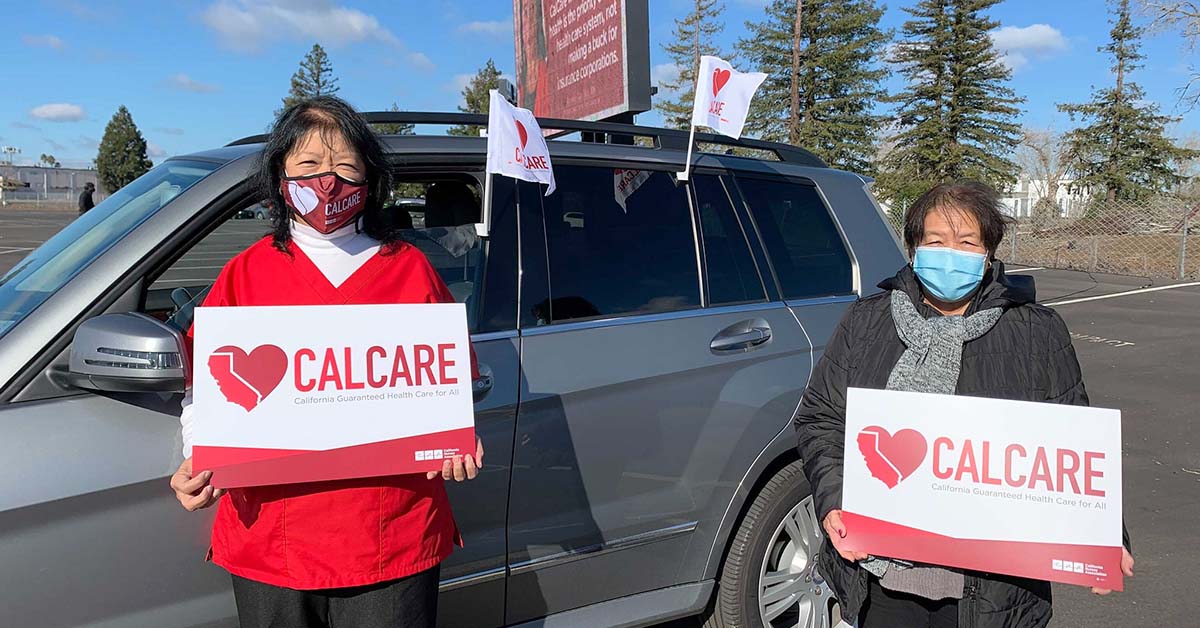 AB 1400, the CalCare bill, moves to the full Assembly for a vote
California Nurses Association (CNA) today celebrated momentous progress toward guaranteed health care in California as AB 1400, the California Guaranteed Health Care for All Act (known as CalCare) that would establish a single-payer health system for the state, passed out of the appropriations committee today and moves to the full Assembly for a vote.
"This is an exciting milestone for CalCare," said Cathy Kennedy, RN and a president of CNA. "We nurses have been organizing to win guaranteed health care for all of the state's residents for more than 30 years because we know this is the only way that our patients can get the care they need, regardless of the size of their bank accounts. Now, with the Covid pandemic, the urgency to establish CalCare is greater than ever, and we are glad that our grassroots movement to hold our legislators accountable to the people they represent, not corporate insurance companies, is working!"
CNA nurses are leaders of a statewide, grassroots movement of health care, community, and labor activists who have been diligently building support and political power to pass the CalCare bill. Volunteers across the state worked with CNA to:
Send more than 3 million texts to California voters about CalCare across our 33 Assembly districts represented by key legislators
Make 44,000 calls to CalCare supporters across the state
Send 12,000 handwritten postcards to voters in key districts
Send 300,000 texts to monolingual Spanish speakers about CalCare
Lead virtual legislative visits with dozens of assemblymembers
Pass city council resolutions in support of AB 1400 in at least 25 cities
Most recently, CalCare activists held a major day of action on Jan. 8 in anticipation of these legislative votes, organizing 15 car caravans up and down the state and a huge car rally and car caravan to the Capitol in Sacramento that culminated in two projections onto buildings near the Capitol, urging assemblymembers to pass AB 1400.
Kennedy pointed out that only consistent organizing by nurses and other activists has pushed legislators to advance AB 1400 this far. CNA nurses have been proposing a CalCare-type system for the state since the 1990s, and have worked to pass a state voter initiative and even successfully won single-payer legislation twice only to have then-Gov. Arnold Schwarzenegger veto the bills.
The corporate insurance industry, which wastes almost one-third of each health care dollar on exorbitant CEO salaries, marketing, billing, advertising, and an army of staff to deny and delay claims, has spent hundreds of millions lobbying against state single-payer.
"We are so close, and we all need CalCare so bad," said Kennedy. "Now is the time for all of us to push our assemblymembers to do the right thing and pass AB 1400."
California Nurses Association/National Nurses United is the largest and fastest-growing union and professional association of registered nurses in the nation with 100,000 members in more than 200 facilities throughout California and more than 175,000 RNs nationwide.