Press Release
Chicago Rally, March, and Car Caravan to Demand Racial Equity in Health Care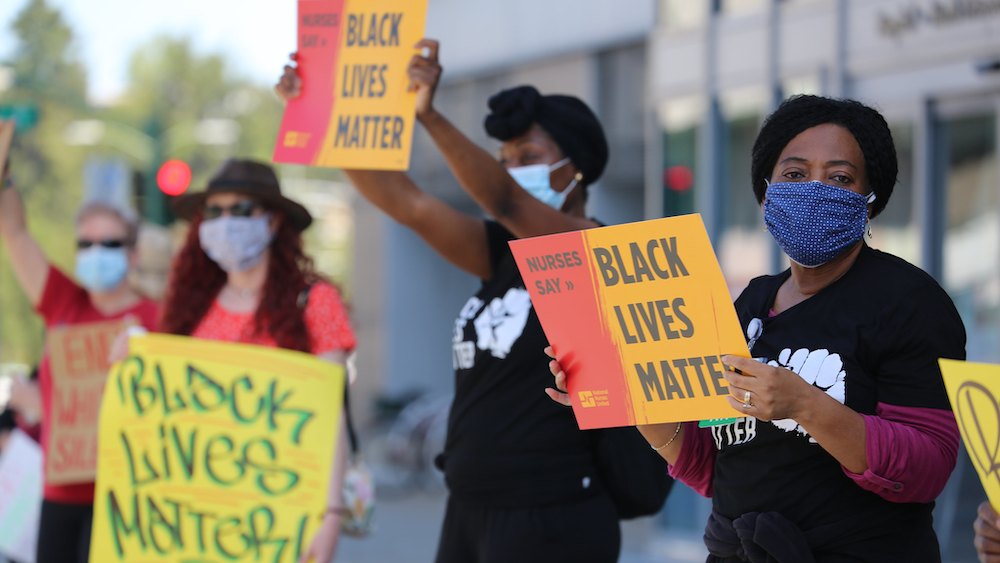 Chicago Nurses, Health Care Workers, and Community Activists Unite to Demand Chicago Address Racial Inequities in Health Care
CHICAGO, IL - Hundreds of RNs and health care workers will join with Chicago's racial justice leaders this Saturday to demand that Mayor Lori Lightfoot defund the Chicago Police Department and reinvest those dollars into public services that will address glaring inequities in health care access and health care outcomes in communities of color.
Funding for law enforcement and criminal justice programs has increased dramatically in recent years, as public spending on health care and other social services has been sharply reduced. Defunding policing means refunding social services and providing critically needed resources for public health, mental health services, and other public services. 
In the third largest city, in the richest country in the world, there is a 30-year life expectancy difference between Chicago's affluent and mostly white Streeterville neighborhood and the impoverished and mostly Black Englewood neighborhood, nine miles away.
COVID-19 has cast a bright light on the racial disparities in health care delivery and in outcomes. It is outrageous that 60 percent of the lives claimed by COVID-19 in Chicago were those of Black people even as the city is only 30 percent Black. The group questions Mayor Lightfoot's priorities, noting the city's $1.8 billion in spending on policing and incarceration, and billions more in tax cuts for developers, while many people of color lack access to basic health care, resulting in disproportionate morbidity.
**THIS WILL BE A SOCIALLY DISTANCED EVENT – MASKS REQUIRED **
What: March and car caravan for racial equity in health care
When: June 27  11 a.m. gather for speakers and start of car caravan and march
            Noon to 2 p.m. rally
Where: Car caravan and march starts at 1835 W. Harrison St., Chicago, Ill.
             March will end in Douglass Park where Rekia Boyd was killed
This event is organized by National Nurses United in collaboration with Black Lives Matter Chicago, Black Youth Project 100, Southsiders Organized for Unity and Liberation (SOUL), Chicago Teachers Union, Graduate Student United, International Brotherhood of Teamsters Local 743, Illinois Nurses Association, Illinois Single Payer Coalition, PNHP-IL - Physicians for a National Health Program, Illinois chapter, SEIU Local 73, STOP - Southside Together Organizing for Power, Chicago Democratic Socialists of America.