Press Release
Centinela nurses ratify new contract with strong measures to improve patient safety and nurse retention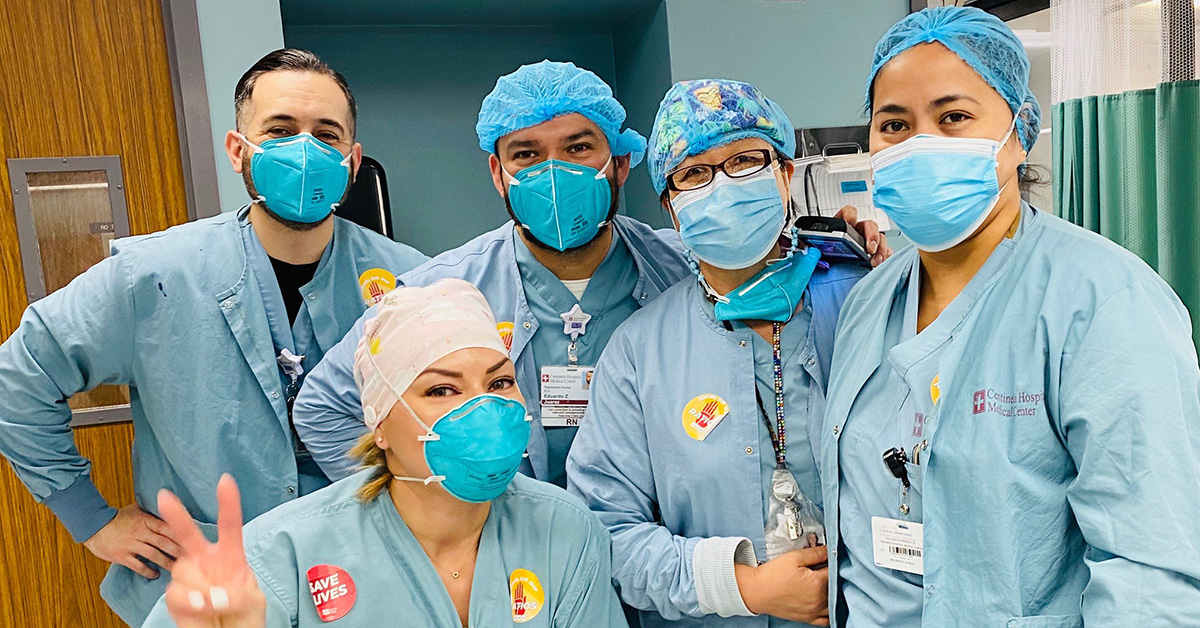 Registered nurses at Centinela Hospital Medical Center in Inglewood, Calif., voted overwhelmingly this week in favor of ratifying a new three-year contract which includes important protections to improve patient safety and nurse retention, announced California Nurses Association (CNA) today.
"We achieved, through our collective efforts, what we once thought was impossible," said Emma Santiago, a registered nurse in the cardiovascular intensive care unit. "We faced a lot of push back from the hospital, but thanks to the perseverance and great effort of our union, we won a fair contract that allows better patient care, guarantees resource nurses and better pay, and will curb nurse turnover. The morale of my unit and the entire hospital nursing staff is elevated."
Highlights of the contract include:
Safe staffing wins: Management has agreed to staff a designated resource/break nurse in every unit, except in the emergency department. In the emergency department, management has agreed to staff up to two resource/break nurses, with the option to increase this number during surges or high census periods as needed. Increased staffing allows nurses to take breaks and eat lunch, spend more time at the bedside with their patients, and better meet their patients' emotional and physical needs.
Retained floating guidelines for continued patient safety: Successfully fought off management's efforts to float nurses out of their speciality area. This practice increases moral injury and distress among nurses, which can lead to high turnover rates and puts patient safety at risk
Economic gains to retain experienced nurses and caregivers: Wage increases up to 22 percent over the life of the contract and a 40 percent increase in the attendance incentive. These gains are critical in recruiting and retaining experienced nurses.
Improved safety guidelines: The hospital has agreed to maintain a stockpile of new, unused personal protective equipment (PPE) consistent with applicable federal, state, and local regulations. Since the emergence of Covid-19, it has become abundantly clear that hospitals routinely fail to stockpile adequate PPE, and the consequences of this failure leads to disease and even death.
Nurses say the new contract will help in the hospital's efforts to recruit and retain RNs in order to promote strong nursing teams and create an optimal healing environment for all patients.
"It is widely known in the community that nurses come to Centinela to get a year of experience and then go as a result of the working conditions" said Elexa Nolte, a registered nurse who works in the emergency department. "We fought long and hard to win a contract that will help us better recruit and retain experienced nurses and therefore provide high-quality care to the Inglewood community."
CNA represents 350 nurses at Centinela.
The California Nurses Association/National Nurses United is the largest and fastest-growing union and professional association of registered nurses in the nation with 100,000 members in more than 200 facilities throughout California and more than 175,000 RNs nationwide.