Press Release
Cedars-Sinai Marina del Rey nurses issue 10-day notice for one-day strike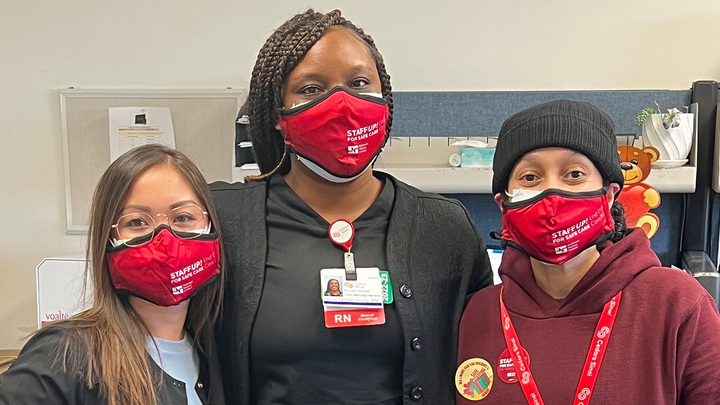 Registered nurses at Cedars-Sinai Marina del Rey Hospital in Marina del Rey, Calif. have issued a 10-day notice alerting hospital administrators of the nurses' intent to hold a one-day strike on Sept. 6, 2023, announced California Nurses Association/National Nurses United (CNA/NNU).
Earlier this month, the nurses overwhelmingly voted to authorize a strike as the Cedars-Sinai administration is refusing to address critical nurse recruitment and retention issues, which directly affect patient care, announced California Nurses Association/National Nurses United (CNA/NNU).
"As patient advocates, we have voted to go on strike because we see no other option left for us and our patients," said Sophia Sabido, RN in case management in the emergency room. "We have tried repeatedly to address the chronic and widespread problem of poor nurse retention rates but hospital administrators continue to ignore us. Right now, it is not uncommon to see temporary contract nurses outnumber staff RNs on a unit. We know the best nursing care comes from permanent staff RNs who understand best the needs of our community and are fierce advocates for their patients."
Nurses charge that management's demand that nurses waive their right to negotiate education benefits, paid time off, leave of absence, and holidays will undermine recruitment and retention.
Nurses note the stark contrast between the hospital's failure to listen to the nurses at the bargaining table and the hospital's marketing materials. On the Cedars-Sinai website, Chief Nursing Officer Anita Girard claims that nurses at the hospital are "valued not only for their skills, but for their voices."
"It hurts to hear this language of cooperation and respect touted as a tenet of Cedars-Sinai employer-staff relations when nurses know our calls for a fair contract have gone nowhere," said Matt Booe, a registered nurse in the emergency department. "We are demanding Cedars-Sinai administrators pay more than lip service to what Cedar's Chief Nursing Officer has claimed is the hospital's 'strong culture of camaraderie, where empathy runs deep.'"
California Nurses Association represents more than 300 nurses at Cedars-Sinai Marina del Rey Hospital.
---
California Nurses Association/National Nurses United is the largest and fastest-growing union and professional association of registered nurses in the nation with 100,000 members in more than 200 facilities throughout California and nearly 225,000 RNs nationwide.