Press Release
Nurses at Corpus Christi Medical Center plan action Friday, June 3 to protest high turnover and severe understaffing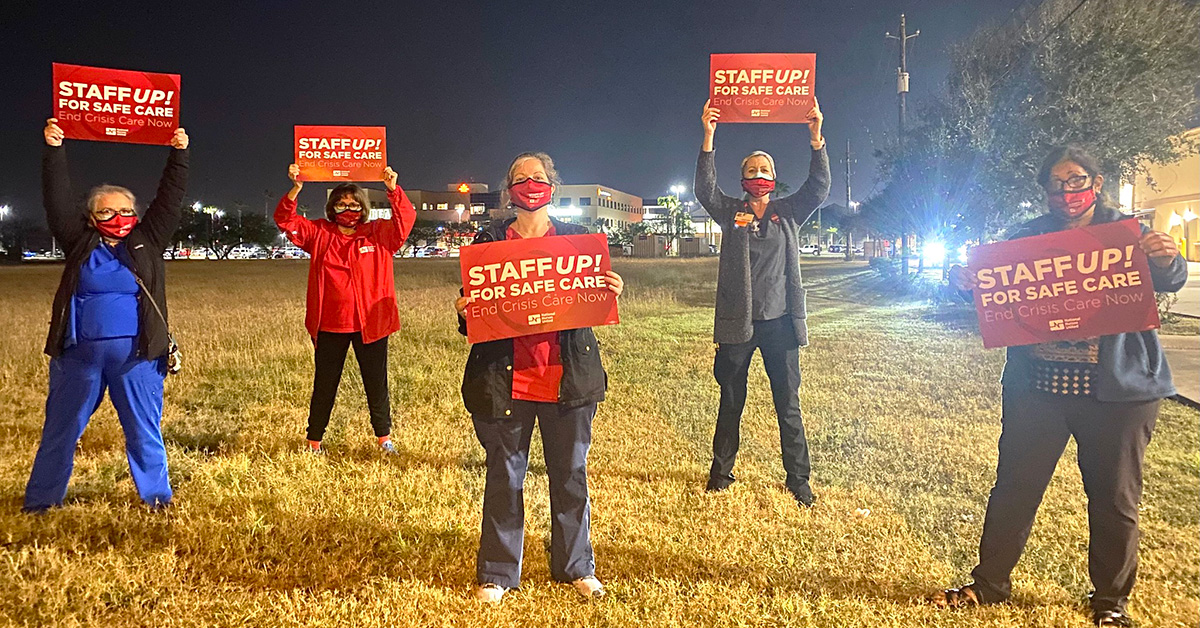 Registered nurses working throughout Corpus Christi Medical Center (CCMC) will hold a public action on Friday, June 3, to highlight CCMC's failure to seriously invest in the recruitment and retention of nursing staff, and the impact this has on the safety of patient care, announced National Nurses Organizing Committee/National Nurses United (NNOC/NNU) today.
"We are hemorrhaging nursing staff, experienced RNs and new grads alike," said Sylvia Higgins, RN in the neonatal intensive care unit (NICU) at CCMC-Bay Area. "It's time for CCMC to stop the high turnover by seriously investing in RN retention and recruitment. We want to make sure the public understands what is at stake in terms of the quality of patient care."
Who:

RNs from Corpus Christi Medical Center

What:

Nurses' Action for Patient Safety  

When:

Friday, June 3, 6:30 p.m.

Where:

Bay Area Medical Center, 7101 S. Padre Island Dr, Corpus Christi
"When patients come to the emergency department, it is absolutely essential that they receive timely care, especially in the trauma unit," said Jennifer Velarde, RN in the emergency department at CCMC-Bay Area. "Short staffing is undermining our ability to quickly respond and of course this can impact patient outcomes. The time for CCMC to act is now."
National Nurses Organizing Committee is an affiliate of National Nurses United, the largest and fastest-growing union and professional association of registered nurses in the country, with more than 175,000 members nationwide.