Press Release
Carondelet St. Mary's nurses to hold press conference advocating for safe patient care in their hospital, community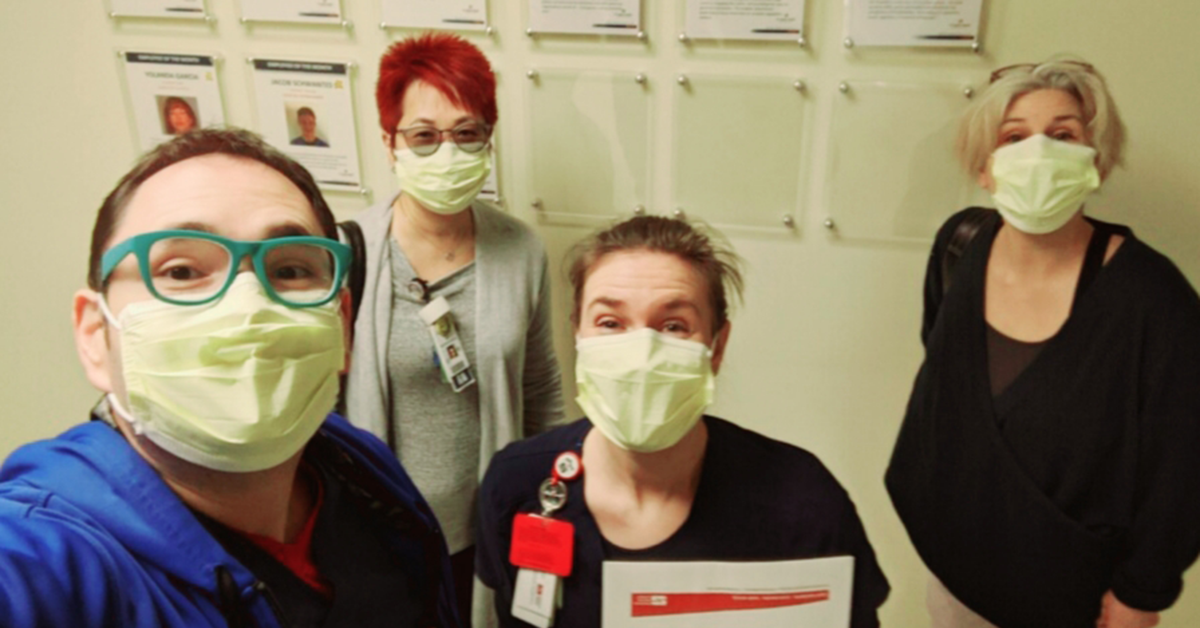 Registered nurses from Tenet-owned Carondelet St. Mary's in Tucson will hold a press conference on Wednesday, July 14 to speak out on unsafe staffing in their facility, which nurses say puts patients and the local community at risk. The nurses are represented by National Nurses Organizing Committee/National Nurses United (NNOC/NNU).
"As our performance during the pandemic has demonstrated, we're capable of providing excellent care under extraordinary circumstances," said RN Melissa Fatula. "But now our employer needs to step up and provide us with the resources we need to do our jobs."
What

: Carondelet St. Mary's Nurses Speak Out for Safe Patient Care

When

: Wednesday, July 14, 8:15 a.m.

Where

: 1601 W St Marys Rd, Tucson, AZ 85745
NNOC/NNU nurses in Tucson held a press conference on unsafe personal protective equipment (PPE) practices in January and, since that time, nurses say they have continued their advocacy within the hospital, highlighting ongoing patient safety concerns to Tenet administrators. Tenet has been extremely profitable during the pandemic, making over $500 million last year and $97 million already in the first quarter of this year. Nurses say they expected Tenet profitability, combined with a decrease in Covid-19 cases for the Tucson community, would lead to safer hospital conditions.
Yet staffing at St. Mary's remains unsafe, say nurses, who feel that Tenet is prioritizing its own bottom line over safe patient care conditions. Nurses are concerned about the potential negative patient outcomes and have documented the unsafe conditions with administration for the past several months.
"We expected staffing to improve when the pandemic relented. Instead, our hospital remains dangerously understaffed on a regular basis. We became nurses to care for our community, and it's frustrating when conditions at the hospital hinder our ability to provide that care," said RN Monica Silva.
"Nurses burn out when constantly forced to work short-staffed. Unsafe conditions make it difficult to retain nurses, and the lack of retention just exacerbates the unsafe conditions. It's no wonder nurses leave this hospital to practice in environments that allow them to care for patients to the best of their ability," said RN Richard Dooley.
Nurses say they are asking Carondelet St. Mary's and Tenet to put the local community first, not profits.
NNOC represents more than 350 nurses at Carondelet St. Mary's. NNOC is an affiliate of National Nurses United, the largest union and professional association of registered nurses in the United States, with more than 175,000 members nationwide.