Press Release
California Nurses Say, 'Don't let hospitals delay seismic safety protections again'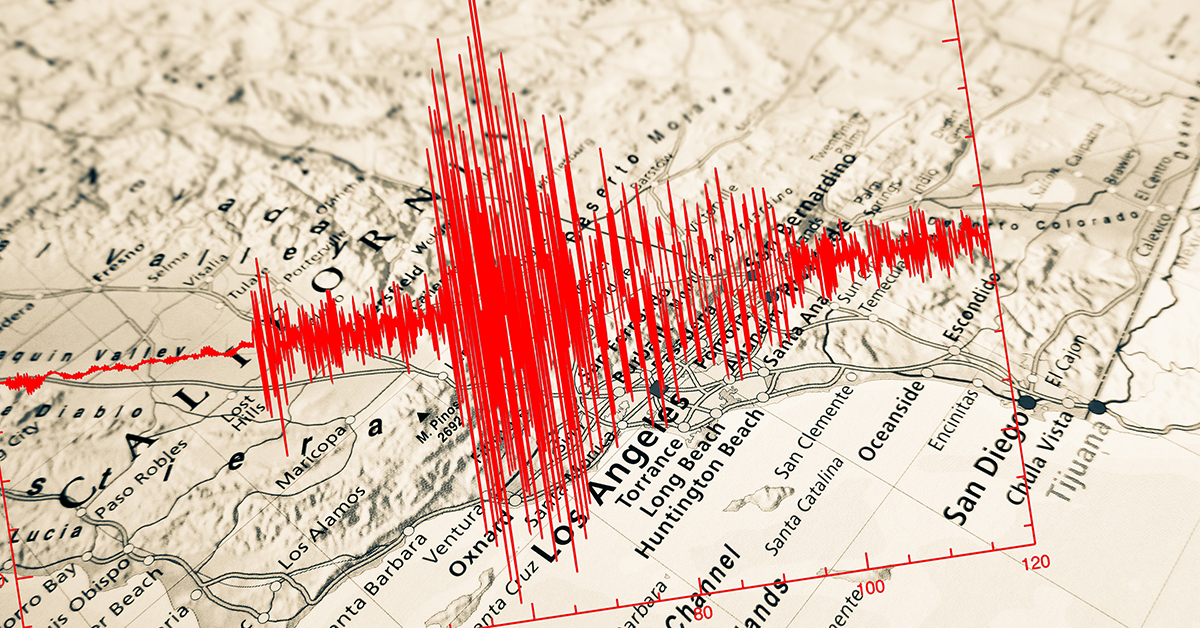 The California Nurses Association (CNA) today condemned the California Hospital Association (CHA), with the assistance of their political allies, for trying to remove seismic safety laws that would require hospitals to remain functional after an earthquake.
The following is CNA's statement on the importance of holding the California hospitals accountable to seismic safety laws:
Californians count on their hospitals to be there in an emergency. That includes the hours and days after an earthquake when they are needed the most. Scientists have been warning about the next "big one" in California, and our hospitals can and must prepare for this.
Fifty years ago, an earthquake in northern Los Angeles County killed 64 people, 49 of them at the Veterans Administration hospital in Sylmar. The 1994 Northridge earthquake caused three Los Angeles hospitals to close indefinitely because of structural damage and loss of water and power, and dozens of others sustained such severe battering they had to evacuate patients.
This finally led politicians to pass a law to better prepare for earthquakes. A crucial piece of those reforms was to require hospitals to continue providing life-saving care after an earthquake—not just to ensure hospitals don't tumble down, but by 2030, to ensure they remain operational. But, the California Hospital Association (CHA), with assistance from their political allies in Sacramento, is trying to remove these laws while the state is battling a devastating drought, a global pandemic, and the beginning of what will likely be another disastrous wildfire season.
Seismic safety laws have been on the books for decades. Hospitals have had a long time to prepare construction plans and financing, and almost 10 years before they must complete getting into compliance with those rules—but they keep trying to kick the can down the road. As advocates for patients across California, nurses say, "Enough!" Hospitals must be fully prepared for the next "big one," and when they claim they can't do it, we must hold them to the law.
California nurses know how woefully unprepared hospitals were for the current pandemic. Lessons from previous outbreaks like MERS, Ebola, and H1N1 should have prepared our health care system to better handle Covid-19. But hospitals are driven by profit, and that means even when they know better, they put their bottom line first. As a result, 63,317 Californians have died of Covid-19 so far, including 475 frontline health care workers.
CHA now wants to restrict the 2030 safety laws to "only those buildings that provide emergency services," as if other hospital services don't matter to the patients who need hospital care, and to delay all other compliance until at least 2037.
Their excuse? The cost of Covid-19. However, in 2020, Kaiser Permanente reported $6.35 billion in income. HCA Healthcare reported it made $3.8 billion in 2020 profits. Additionally, California hospitals overall received more than $5 billion combined from the federal Medicare program in direct aid, plus more than $8 billion in pandemic-related loans.
The California Nurses Association, the State Building and Construction Trades Council of California, the California Professional Firefighters, the California Labor Federation, and others representing health care workers, emergency responders, patients, safety engineers, and retirees, all oppose any action through the budget, or legislation that rolls back, extends the timeline on, or weakens these standards. We're encouraging others to contact their state legislators and calling on state legislators and Gov. Newsom to do the same.
Every day we delay compliance further, we are risking people's lives. The real goal of the corporate hospitals is to get out from under the entire 2030 seismic safety standard and leave all of us unprotected. The Covid-19 pandemic laid bare the deadly tragedies that occur when hospitals are not prepared for disasters and emergencies. Let's not let hospitals make the same deadly mistake, twice.
The California Nurses Association has 100,000 members statewide and is affiliated with National Nurses United, the largest and fastest growing union of RNs in the nation.