Press Release
California nurses condemn potential end of Bay Area indoor mask mandate, call for multiple measures of infection control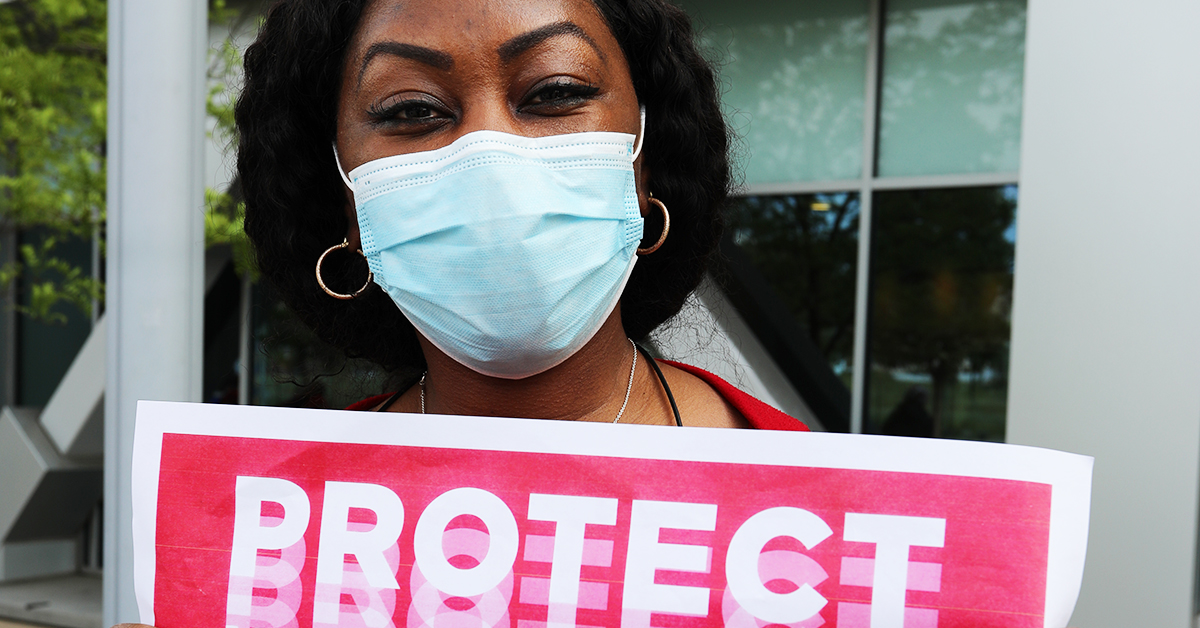 The California Nurses Association/National Nurses United (CNA/NNU) today condemned the announcement by health officers for nine Bay Area jurisdictions that indoor masking rules may soon be lifted in most public spaces, following Santa Cruz County dropping indoor masking on Sept. 29. Nurses emphasize that multiple measures of infection control have been scientifically proven most effective at curbing Covid-19 transmission and say it's too early to drop indoor masking—a cheap, simple precaution that works.
"After nearly two years of the most deadly pandemic in a century, this announcement by Bay Area health officials basically says they are okay dropping out of the race to get Covid under control before we have even neared the finish line," said CNA President Cathy Kennedy, RN. "Haven't we learned our lesson by now? We cannot depend on criteria such as vaccination percentages and moderate transmission levels alone while dropping indoor masking and expect to control Covid-19. This virus is spread through airborne/aerosol transmission, and masking has been scientifically proven to be an effective infection control measure that everyone can take to help keep cases down."
RNs say Santa Cruz provides an example of why rescinding masking is a bad idea, given that according to the CDC, Santa Cruz County moved back into "substantial" transmission after dropping indoor masking rules, and cases are up 54.97 percent there over the past seven days.
Nurses emphasize that it's important to think of each infection control measure as a slice of swiss cheese with holes. Each slice, or measure, by itself could allow the virus to pass. But if you stack multiple slices together, you can prevent the virus from passing. Vaccines represent just one slice of cheese in this scenario. We must include masking, as well as distancing, testing, contact tracing, and quarantining, say nurses.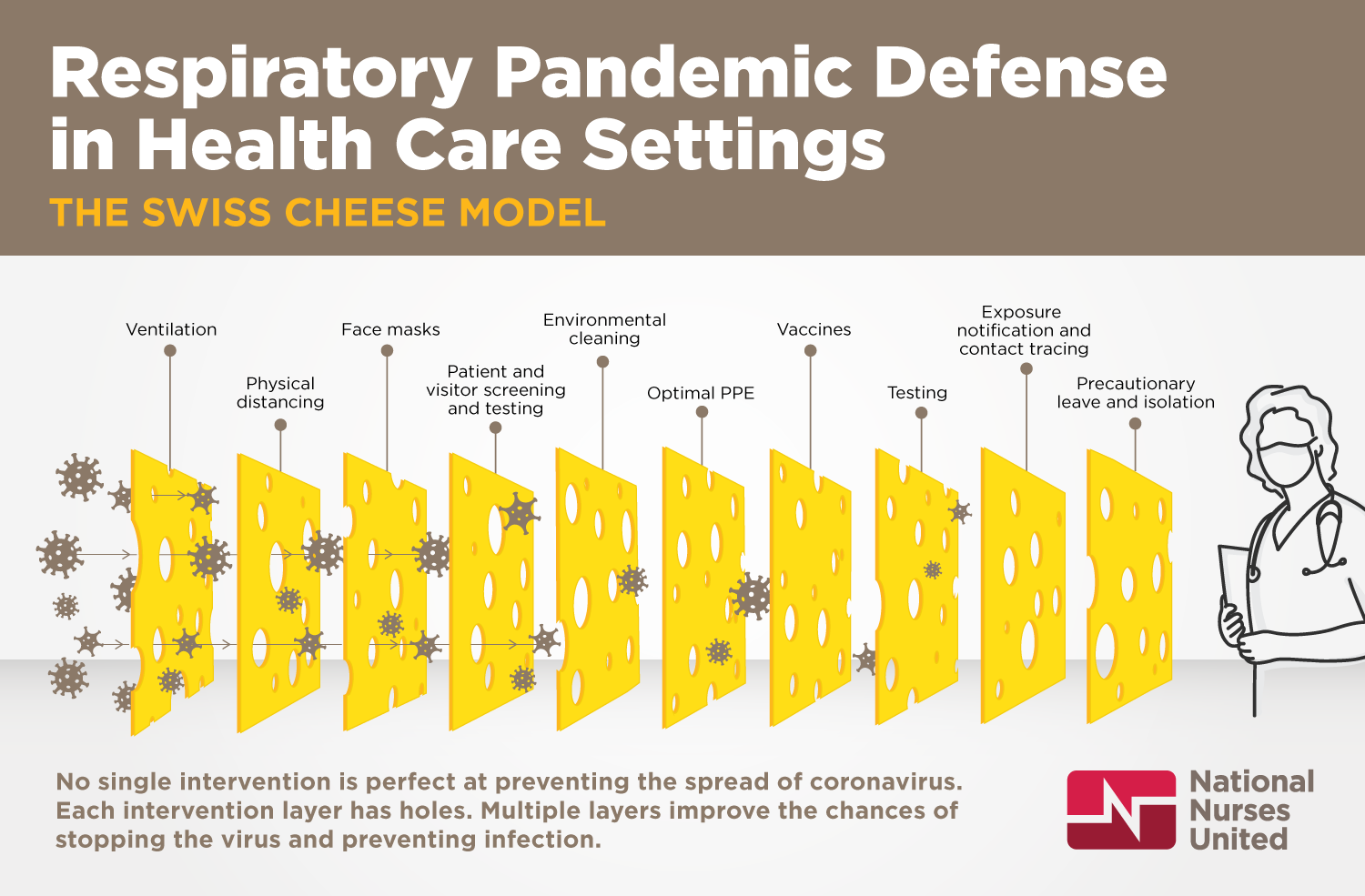 Nurses say they were especially shocked to hear that the criteria for dropping indoor masking could be as simple as "eight weeks have passed since a Covid-19 vaccine has been authorized for emergency use by federal and state authorities for 5- to 11-year-olds."
"What about children under five?" asks Kennedy, a neonatal intensive care unit registered nurse. "Nurses have spent this summer caring for record numbers of pediatric Covid patients, and that includes very young children. Frankly, it is shocking that their health and safety has been ignored in this announcement, and nurses absolutely recommend continued indoor masking to protect our vulnerable babies and toddlers."
CNA/NNU is calling for proven and effective public and workplace infection control measures that the entire country must be taking now—including continued universal masking and increasing vaccination numbers—and also including protecting nurses and health care workers with optimal, single-use PPE, providing safe staffing levels, robust and routine testing, proper isolation, contact tracing and notification, proper quarantining, ventilation, social distancing, and diligent hygiene. These measures are equally as important for other settings that employ essential workers, say nurses, including retail, grocery, food industry, and more.