Press Release
AFL-CIO Calls on Maryland to Deny Johns Hopkins Bayview Expansion Project in Scorching Letter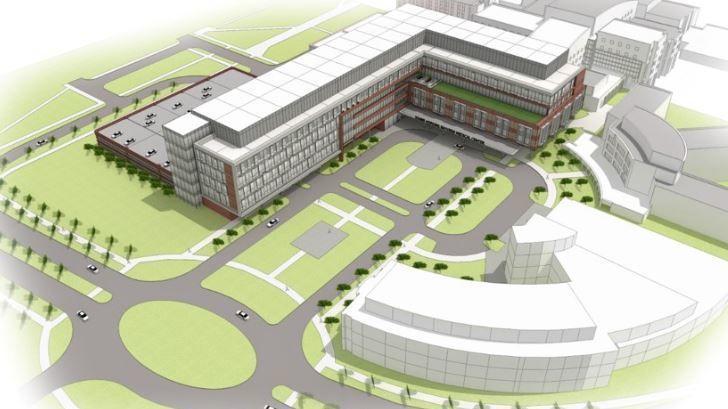 Nurses Say Letter Shares Concerns Raised by RNs
Citing failure to meet charity care obligations for the health needs of low-income area residents that includes suing thousands of low- income patients for medical bills, serious patient care "deficiencies," and an "unwarranted" major rate hike, the AFL-CIO is calling on Maryland officials to reject the application of Johns Hopkins Bayview Medical Center (JHBMC) for a major redevelopment project.
 
In a letter to the Maryland Health Care Commission, which must approve a Certificate of Need for the project under state law, AFL-CIO counsels, Craig Becker and Yona Rozen, say the authorization "should be denied" or at least delayed until the substantial problems it cites are "fully addressed and remedied." (letter available upon request)
 
National Nurses United, an AFL-CIO affiliate that has been meeting with Johns Hopkins RNs who want to form a union for a collective voice, said it shared the multiple concerns raised by the letter.
 
"We are appalled at the practice of suing patients to pay for inflated medical bills, and nurses have continued to raise their alarm at serious problems in patient care delivery also cited in the letter," said NNU Copresident Zenei Cortez, RN.
 
At the heart of the AFL-CIO complaint is Johns-Hopkins "aggressive" pressure on former patients, including filing thousands of lawsuits, to collect medical debts. Many of those targeted "come from impoverished neighborhoods with large African-American populations as well as others "who live in areas with high poverty rates."
Here are some of the key issues raised in the letter:
 
From 2009 thru 2018 Johns Hopkins Bayview filed 2,373 lawsuits, including 604 wage and asset garnishments, to recover debt from patients, many of whom have been forced into bankruptcy. Some were hounded despite owing as little as $250.
Lengthy emergency department wait times, likely due to overcrowding reflecting the failure of the hospital to live up to its core function of providing timely and effective emergency care. 
JHBMC's practices reflect a "pattern of behavior (that) is systematic within the Johns Hopkins Health System" at all its facilities. Overall, the system has filed over 18,000 medical debt lawsuits since 2009.
In this letter, the AFL-CIO general counsels conclude, the significant rate increase the hospital is seeking to help fund the proposed project is "unnecessary and unjustified,"  would balloon the hospital's profits by "an astounding 510 percent within the next six years, and create an "unwarranted adverse impact upon the public." JHBMC has requested rate hikes beyond what other hospitals in Maryland have received.
 
AFL-CIO affiliated unions represent working people in Maryland, the District of Columbia, and Virginia, and negotiate with employers for health benefits for employees who are in the service area of the Bayview hospital.