Press Release
Affinity Medical Center Dramatically Reduces Access to Food for Patients in Cost-cutting Scheme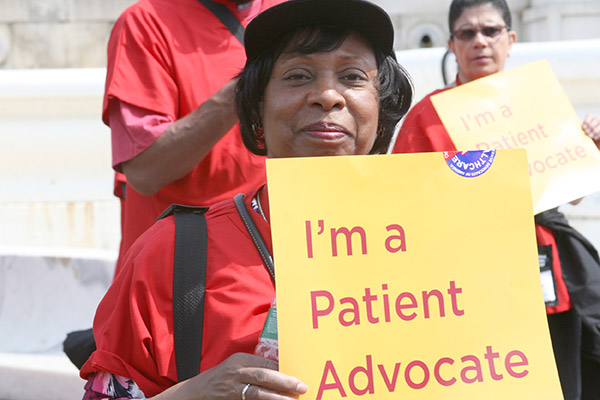 Nurses Plan Food Drive May 1 to Shore Up Supplies
Registered nurses from Affinity Medical Center in Massillon, Ohio, plan a food drive May 1 in response to hospital management's decision to discontinue stocking snacks for patients in nursing units. The hospital's move to cut their expenses in this manner is harmful to patient's health, say nurses.
"By not providing snacks for our diabetic patients, and now removing much of the snack food from the floor, the hospital puts our patients at risk for dangerously low blood sugars during the night and early morning hours" said Michelle Offenberger RN, Medical Telemetry unit. Other nurses are reporting that there are delays in medication administration due to a lack of applesauce or pudding, which is used to give medications to patients who need them crushed due to impaired swallowing.
What: Nurses Snack Food Drive to Replenish Supplies After Cuts
When: May 1, 2017 11am -1pm
Where: Affinity Medical Center 875 8th St NE, Massillon, OH 44646
Suggested Donations: individually wrapped crackers, peanut butter crackers, single serve pudding cups, single serve applesauce cups, small cans of juice or ginger ale.
"Adequate nutrition is a vital part of the healing process and snacks are a source of comfort to our patients who are frequently nauseated or too fatigued to eat an entire meal," explained Sarah Falanga RN, Affinity's Recovery Unit.
Nurses report that it has also become exceedingly difficult to secure a bereavement tray for family members at the bedside of patients who are dying.
"When your loved one is dying the last thing you think of is food which is why we've provided food trays to families so they can sustain the energy needed to stay with their family member at critical times," said Falanga.
Two weeks ago, nurses were notified by the hospital that in an effort to cut costs the hospital dietary department would no longer be stocking snacks in patient care units. The new procedure requires that patients who want a snack order them with their meal tray. This ill-conceived policy change failed to consider patients who are not able to perform meal ordering on their own, patients who are admitted after meal ordering has occurred and those that may be in a test or procedure during the meal ordering period.
This change comes on the heels of dramatic cuts to support staff at Affinity in March, which has caused a reduction in the number of staff available to assist patients with their needs. Affinity is owned by Quorum Health Corporation, a spin off created by the troubled Community Healthy Systems hospital chain.
Nurses are calling upon the community to assist them in securing an adequate supply of snacks for patients who are in their care by dropping off snack items such as individual pudding cups, applesauce, individually wrapped peanut butter crackers and saltines to the donation drop site outside Affinity Medical Center's 8th Street entrance between 11 am and 1pm on Monday, May 1st.