Nurses Week 2021 Schedule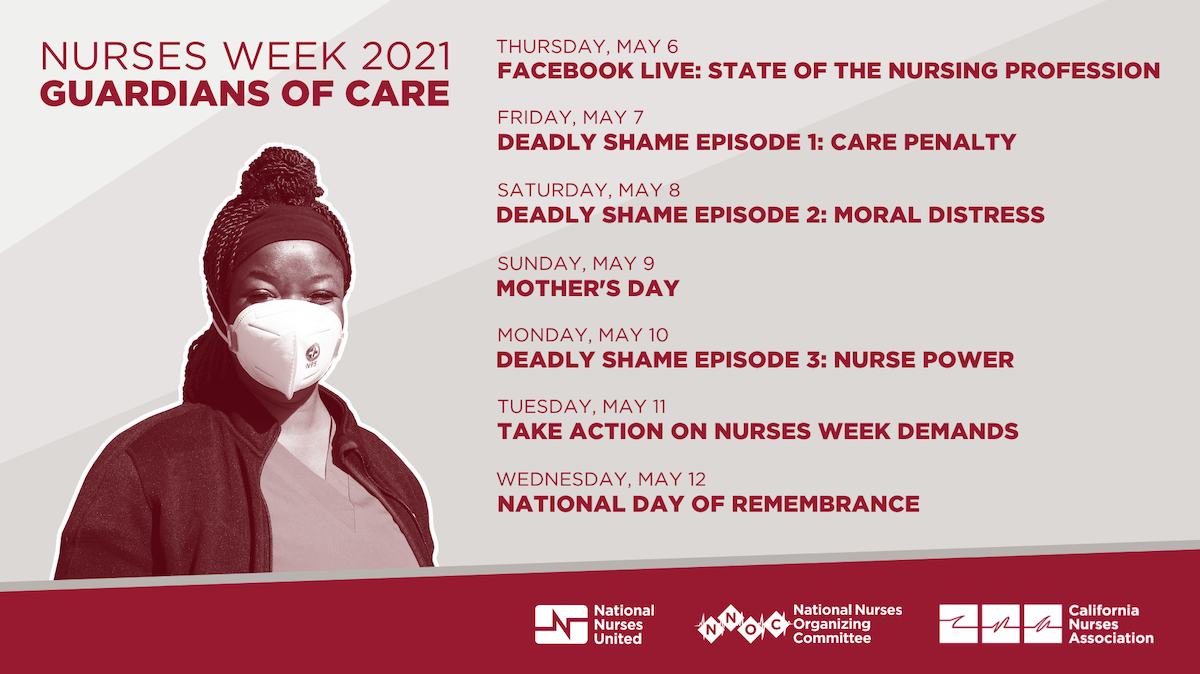 Nurses Week 2021 is here! For the next week (May 6-12) we'll be celebrating and honoring one another as the guardians of care we've proven ourselves to be, day after day, shift after shift.
Nurses have always been guardians of care, fighting for our patients and our communities at the bedside, in boardrooms, and throughout the halls of Congress. This week, we celebrate ourselves out loud. Please read on to learn more about what National Nurses United has in store for Nurses Week 2021!