About our Gender Justice campaign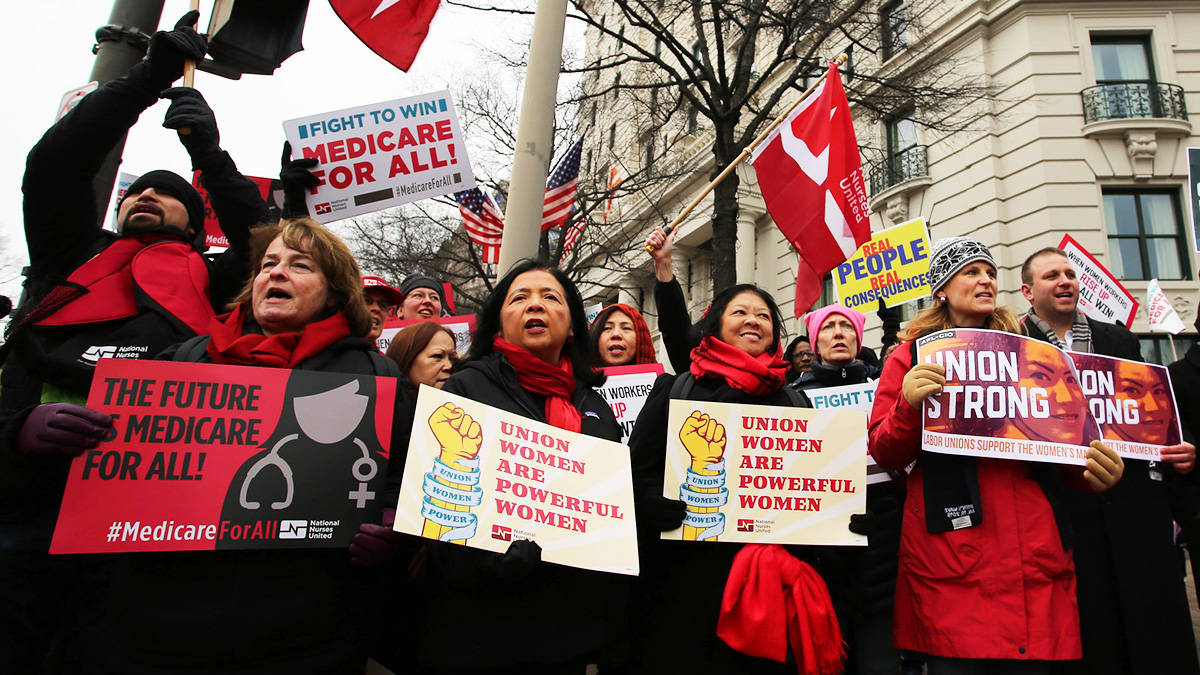 Registered nurses know that gender justice is fundamental to our ability to effectively advocate for patients, demand safe workplaces, and build healthy unions. Social well-being depends on care work that has historically been performed by women and gender-oppressed people. Yet, employers, lawmakers, and society at large systematically devalue, underpay, and under-protect the gendered labor that provides life-sustaining care to human beings and society. Nurses' fight for gender justice is a fight for equity of opportunity, conditions, safety, collectivity, health, and dignity for all people regardless of gender. When nurses rise up for gender justice as workers, they make hospitals, their communities, and the world more fair, safe, and just. Nurses who mobilize, organize, and bargain for safe and sustainable jobs, workplace respect, fair pay, and equitable protections increase their voice at work and their ability to advocate for patients.  
Union nurses are first-hand witnesses of the way that gendered violence and oppression intersect with racism, xenophobia, and economic inequality. Gender-based injustice harms our patients' health and makes it more difficult for us to provide the highest quality care. When our women and other gender-oppressed patients experience discrimination, cuts in reproductive health services, inflated pricing practices, and stigma, we know we must use our collective power to create structural and institutional change.
Unions in which all members are included, represented, given opportunities and respected regardless of gender, race, or sexuality are stronger. At the local, state, national, and global level, we must challenge gender oppression as we continue to build relationships, strategies, solidarity, and power in our workplaces and communities. This includes advocating for universal voting rights, supporting policies that increase women's and gender-oppressed people's autonomy such as expanded family leave, and working in solidarity with social movements to create sustainable, regenerative, feminist economies that prioritize care and climate justice. Nurses have the strength, the skills, and the power to play a special role in the movement for gender justice for our patients, our fellow nurses, and for our communities.