News
Victory for All Workers - Missouri defeats Right to Work for Less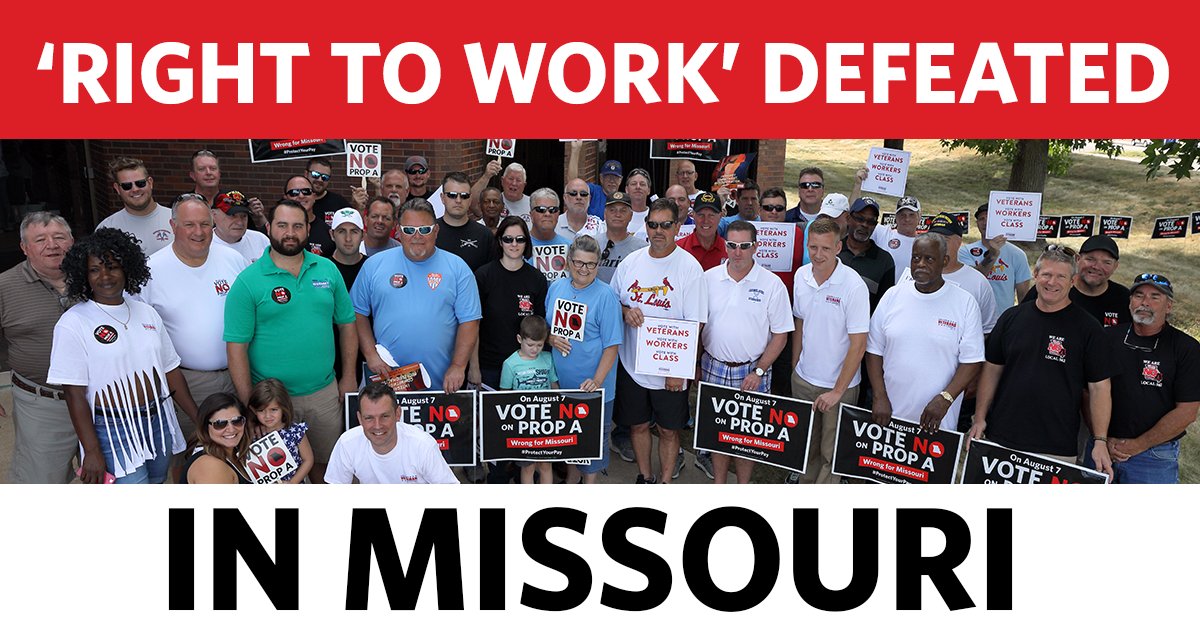 Working people in Missouri trounced expectations and captured the nation's attention on Tuesday. In the wake of Prop. A's 2-to-1 defeat, all eyes are on the labor movement.
A wave of collective action and solidarity among working people has been building for more than a year. On Tuesday, that wave smashed into a broken status quo that corporations and pundits alike have taken for granted.
The New York Times hailed this week's victory, declaring that the wind is at our back. Even the corporate disciples of The Wall Street Journal editorial board acknowledged the labor movement's surging power, warning CEOs that their employees just might start demanding more.
AFL-CIO President Richard Trumka put it best in an op-ed celebrating our triumph at the ballot box:
Whether it's expanding the labor movement, bargaining life-changing contracts, rewriting the rules of the economy, or filling the halls of power with our allies, unions are on the rise. Missouri is the latest sign of a groundswell. Working people are just getting started.