News
Protesters call out Cornyn, Cruz, other GOP senators on health care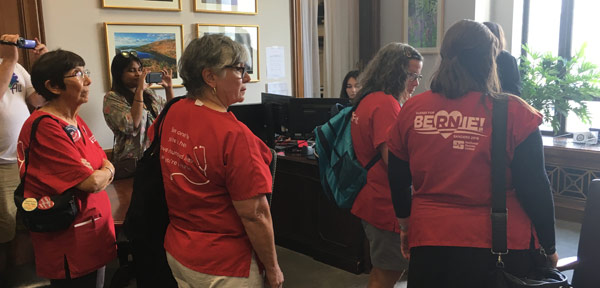 Sylvia Higgins, a registered nurse from Corpus Christi, had the day off work Thursday. So she came to Washington, D.C., to join a mass protest in senators' offices organized by Indivisible and other groups.
Higgins came to represent her union, National Nurses United, and tell Texas Republican Sens. John Cornyn  and Ted Cruz  why they should support health care for all.
"I write them every week, and I get back the same form letter," she said. "We just want to continue to remind people what we need and that it is is health care as a basic human right available to everyone."
The several hundred protesters spread throughout the Senate office buildings, organized so as to include constituents in groups whenever possible and try get to all 52 GOP senators.