News
Nurses stand in solidarity with DAPL protesters, headed to reservation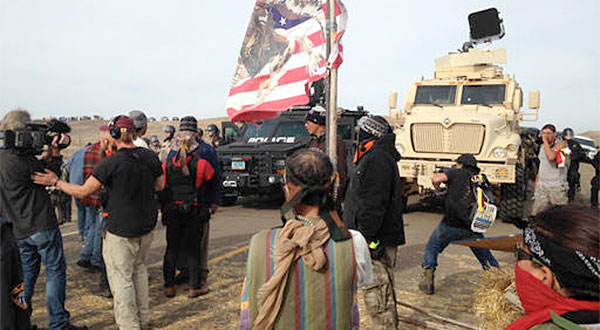 OAKLAND, Calif. (KTVU) – National Nurses United is deploying a second team of RN volunteers to the Standing Rock Sioux Reservation to assist those protesting the Dakota Access Pipeline.
The deployment is part of NNU's Registered Nurse Response Network. They'll be supporting water protectors with existing medical and first aid support the NNU announced on Monday.
"As a nurse, I understand the necessity of preserving and protecting our water. Water equals life, and the Dakota Access pipeline threatens the health and well-being of millions of Americans," said RNRN volunteer Amy Bowen.
Bowen traveled to Standing Rock in October and is set to return this month.
The pipeline protest has raged for months. Nurses say the Dakota Access Pipeline (DAPL) poses a great risk to the public's health.
"Nurses honor the sacrifices being made by the water protectors while they stand up for what is right, against corporate greed," said Bowen.
At the end of October, over 100 protesters were arrested, pepper sprayed and had a sound cannon used against them in an escalated crackdown of the protesters who want to put an end to the pipeline's construction.
"This has become a seminal battle over the First Amendment protection of public protest. It is also a challenge for everyone who is concerned about the rights of First Nation people and their sacred sites and water sources, as well as the threat the pipeline poses to environmental degradation, public health, and to accelerating the climate crisis," said NNU Co-President Jean Ross, RN.
The nurses have called the safety of pipelines into question and say projects like these and the Keystone XL have had little to no public input.
Original Post: http://www.ktvu.com/news/216094150-story