News
Nurses offer testimony in NLRB hearing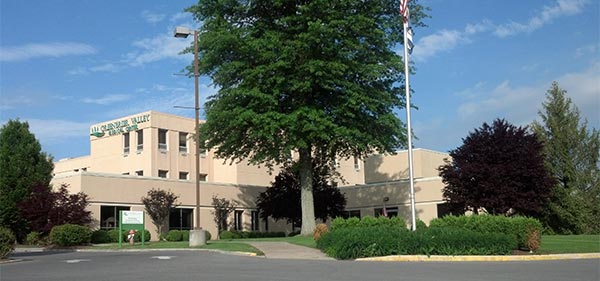 LEWISBURG — Two local nurses testified during day one of a public hearing being conducted here by the National Labor Relations Board, which is examining allegations of multiple labor violations at seven hospitals, including Greenbrier Valley Medical Center.
All seven hospitals involved in the case being prosecuted by the NLRB's General Counsel are owned by Community Health Systems (CHS), the nation's second largest for-profit hospital chain.
The consolidated complaint lodged against the chain alleges that CHS has violated employee rights by, among other things, maintaining rules that infringe on employees' rights to discuss wages, hours and working conditions with one another and to advocate for better treatment; making statements and taking actions against employees for participating in union activities; and failing to engage in good-faith collective bargaining with the unions that employees have selected as their exclusive collective-bargaining representatives.
In opening statements at the hearing Monday, NLRB attorney Ashley Banks noted that nurses at GVMC voted in August 2012 to be represented by National Nurses Organizing Committee/National Nurses United (NNOC/NNU). Since that time, Banks said, the Fairlea hospital has exhibited "extreme animus" toward the union and the employees it represents.
"This is one of the largest complaints in NLRB history," asserted NNOC/NNU attorney Micah Berul. "This is a corporate-wide, nationwide strategy to undermine employee rights."
Noting that the federal 4th Circuit Court of Appeals forced GVMC to recognize the union in 2014, Berul said, "It's well beyond time... for Greenbrier (Valley Medical Center) to start to comply with the Labor Relations Act."
Called to the stand on Monday were Patricia Franson, a registered nurse employed in the Intensive Care Unit at GVMC, and Suzanne Simmons, a nurse formerly employed in the Emergency Room at the hospital in Fairlea.
Both women made reference in their testimony to an "ADO form," which the union encourages nurses to file when, Franson said, they "felt it was unsafe" to proceed as instructed in carrying out their duties. She said there are shifts during which staffing was insufficient to allow nurses the time to attend to the needs of patients under their care.
A member of the union's Facility Bargaining Council since 2012, Franson said she attempted more than once to give an ADO form to the ICU manager, but the woman refused to take the forms.
Simmons said she only tried to file an ADO form once — in 2013, when she believed "there were more patients in the Emergency Department than there were (staff) to take care of."
After receiving the ADO, her manager escorted her to the hospital's boardroom for what Simmons interpreted as thinly-veiled threats to her job security. The manager said she "was disappointed" that Simmons had filled out an ADO form and, Simmons said, suggested "perhaps I was no longer Emergency Room material."
By the end of the 30-minute conference, which also involved two other members of hospital management, Simmons said, "I was pretty clearly made to feel my job might be in jeopardy."
From that time until she parted ways with the hospital in December 2015, Simmons never filled out another ADO form.
Simmons and Franson also both testified about another former GVMC nurse, Tara Evans, who was — like Franson — heavily involved in union activities and not shy about sharing her complaints about working conditions at the hospital.
Evans was not called to the stand Monday, but the NLRB hearing is scheduled to resume at 10 a.m. Tuesday.
— Email: talvey@register-herald.com
Original Post: http://www.register-herald.com/news/nurses-offer-testimony-in-nlrb-hearing