News
Nurses call for union rights and better patient care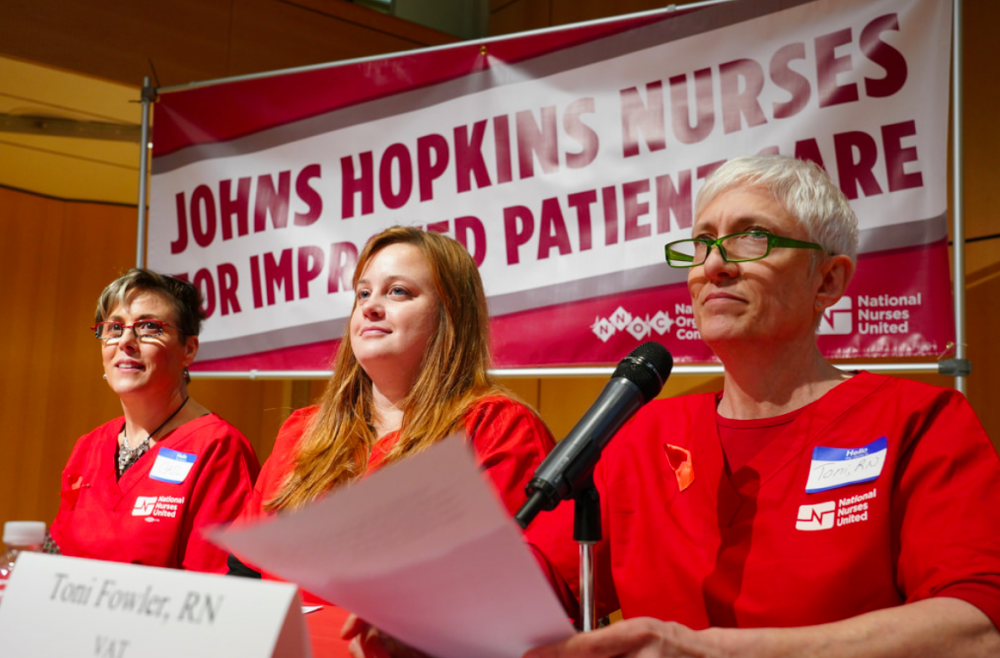 Nurses from the Hopkins Hospital and National Nurses United (NNU), a union of registered nurses, joined local politicians and community members for a town hall event on Saturday at the Reginald F. Lewis Museum. Nurses from the Hospital gave a presentation called "Reputation vs. Reality," arguing that the institution does not live up to its worldwide reputation. 
During the presentation, NNU revealed three investigative reports, which alleged that the Hospital was creating an unsafe environment for patients and nurses. The report highlighted understaffing of nurses, insufficient safety equipment and mandatory overtime as major issues.
Nurses at the Hospital have been trying to unionize since early June. The National Labor Relations Board (NLRB) recently reported that the Hospital has violated federal law by enacting anti-union regulations, including banning nurses from communicating with workers in other units and coming in to work on their days off.
The nurses, in conjunction with NNU, hosted Saturday's event to publicly explain why they believe forming a union is necessary.