News
Las Vegas shooting victims struggle to afford mounting medical costs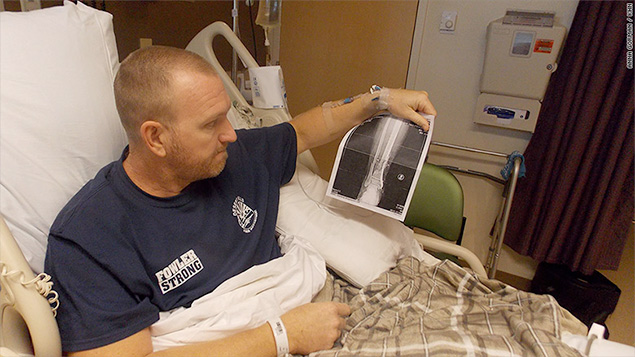 Kurt Fowler and his wife, Trina, were celebrating their 18th wedding anniversary at a country music festival when the shooting started. Fowler, 41, knew he'd been hit in the ankle and couldn't run. He hid under the stage until the gunfire ended.
"I knew my foot was completely useless," said Fowler, a firefighter from Lake Havasu City, Arizona, and a father of three. He underwent surgery, spent nearly two weeks in the hospital and still may need another operation. He also will need rehabilitation and follow-up visits with a specialist.
Fowler has a Blue Cross Blue Shield PPO through his job, but he said he doesn't know how much he will have to pay out of his own pocket for the care he is receiving. In an era of higher deductibles and limited choice of in-network doctors, however, he knows he could face significant medical bills.
His insurance card says his individual deductible is $5,000 and his coinsurance 20%. He said he didn't know how much his health plan would cover for out-of-state care.
"Medical expenses are astronomical these days," Fowler said from his bed at Sunrise Hospital & Medical Center in Las Vegas. "It's a mountain that just doesn't seem like it's gonna be climbable, but we are gonna do our best."