News
Judge strikes down St. Louis' minimum wage increase hours before it takes effect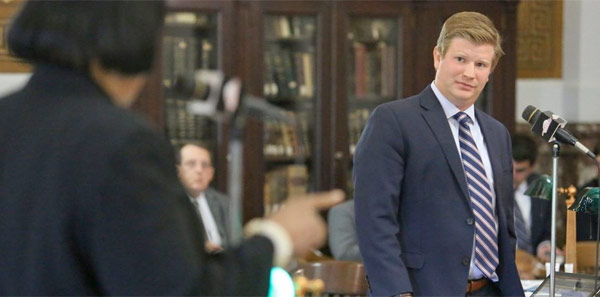 A circuit judge struck down the city's minimum wage law on Wednesday just hours before it was set to go into force.
Circuit Judge Steven Ohmer issued a sobering blow to the city's law just after 4:30 p.m., declaring it void and out of step with state law. The city quickly said it would appeal to a higher court.
A consortium of groups sued last month in an attempt to stop the city from instituting an $11 minimum wage by 2018. The suit alleged the action conflicted with current state law.
Ohmer agreed, saying the city's law raising the wage was "unenforceable and in conflict" with current state law that sets the minimum wage at $7.65.
"Obviously my clients are happy for the certainty with the impending midnight deadline for the increase," said lawyer Jane Dueker, who argued on behalf of business groups, including the Missouri Chamber of Commerce, against the increase. "The city doesn't have the authority to do what it did."
On Thursday, the city's minimum wage was set to rise to $8.25 an-hour— 60 cents above the state's minimum wage. The law, approved by the Board of Aldermen in August, would have triggered increases on Jan. 1 to $9. Then, it would go to $10 in 2017 and $11 on Jan. 1, 2018.
Ohmer's order blocked the city from instituting the increase, which means minimum-wage workers in the city will not see an increase unless an appellate court reverses his decision — something that could take months.
The city argued that the increase was proper, and also cited social issues from the Ferguson unrest as a reason for implementation.
Ohmer said it was the court's duty to "determine the validity of the ordinance without considering the social or economic effect of its enforcement."
Mayor Francis Slay was a vocal supporter of the law and pressed aldermen to pass it before a perceived state deadline.