News
Closure of Alta Bates Hospital endangers community health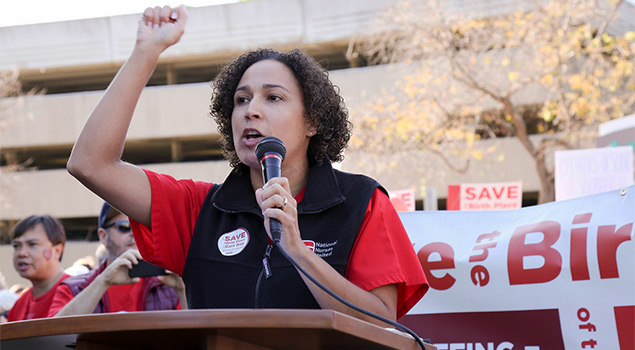 Sutter Health plans to shut down Berkeley's only acute-care hospital, Alta Bates Medical Center, one mile from the UC Berkeley campus and the beloved birthplace of thousands of area residents, including many in the UC Berkeley community.
If you are a UC Berkeley student, your health and wellbeing are at risk if Alta Bates' emergency, acute and urgent care services, which students need and use regularly, are eliminated. That's why the campus's student government unanimously passed a resolution opposing the closure, noting that UC Berkeley's more than 37,000 students depend heavily on the hospital and turn to it to address life-threatening illnesses and injuries.
As the only non-Kaiser hospital serving the I-80 corridor between Vallejo and Oakland, Alta Bates is the primary hospital for many others in the region and plays an especially vital role providing services to women and infants. Last year, Alta Bates had 5863 births and 45,336 ER patient visits, and 68.3 percent of the patients were female.
An Alta Bates closure would have a harmful cascade effect on hospitals and emergency services: exacerbating already overcrowded ERs, lengthening wait times for hospital beds and procedures and tying up first responders and emergency service vehicles with longer transport times through the East Bay's congested roadways.
As a member of the El Cerrito City Council and a registered nurse at Alta Bates' neonatal intensive care unit, I am working with my colleagues, community leaders, patients and concerned residents, to stop Sutter from closing Alta Bates.
Sutter proposes to close Alta Bates and "consolidate" services at the Summit campus in Oakland. With this maneuver, Sutter would avoid the state law requiring they seismically upgrade Alta Bates to insure that when "The Big One" happens, the facility remains in operation to serve the community.
Despite its nonprofit status, Sutter reported almost $12 billion in revenue last year and an operating income of $370 million. With $14.3 billion in assets as of December 2015, Sutter can well afford to seismically upgrade Alta Bates. Last year, the California Health Facilities Financing Authority approved issuance of bonds to Sutter Health up to $1.2 billion for capital improvement projects.