News
Barton nurses vote to unionize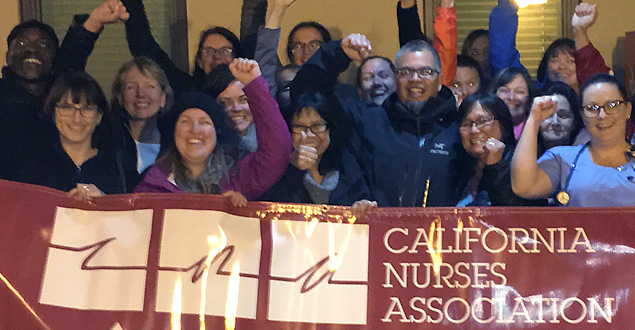 Nurses at Barton Health voted earlier this week to unionize, a move that will undoubtedly alter how one of the area's largest employers interacts with some of its most vital employees.
Out of the approximately 150 nurses who were eligible to vote, 123 voted in favor of joining the California Nurses Association, while 17 voted against unionizing.
The wide margin of victory "shows the nurses of Barton Memorial Hospital are united in joining the California Nurses Association to provide the highest quality patient care and the best working conditions for nurses," Jennifer Lemmon, assistant director of organizing at CNA, told the Tribune in an email Wednesday night.
Barton noted the outcome in a statement, adding that it remains committed to providing high-quality care.
"The nurses from Barton Memorial Hospital and Lake Tahoe Surgery Center have voted in favor of union representation," the statement read. "Barton Health respects the nurses' decision and right to join a union. We remain committed to providing high-quality, compassionate care together."
As the Tribune previously reported, Barton leadership, which opposed unionization, and CNA voiced diverging views on the reason for the vote.
In an interview ahead of the vote, Dr. Clint Purvance, president and CEO of Barton Health, told the Tribune that he suspected a few factors were driving the vote, including recent turnover that caused a disruption in the communication between nurses and leadership. Purvance also cited larger trends in health care as part of the reason for the vote.
Lemmon said the vote was primarily about improving staffing levels and overall patient care — two items that lead Barton to point to a list of accreditations and recognitions centered on patient care and safety.