News
Ani Gasparyan: UC's nursing retirement plan jeopardizes patient, workplace safety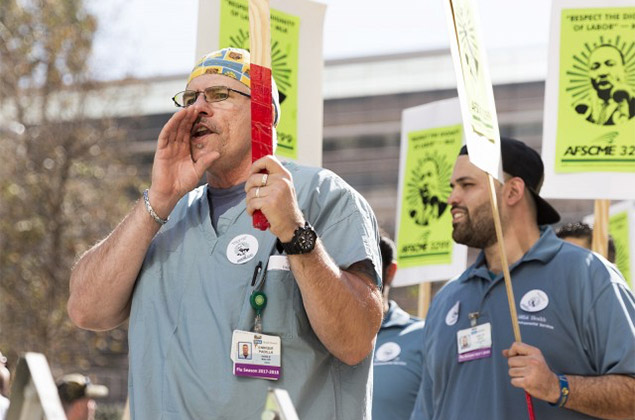 You would expect the nation's top-tier hospitals to not just be invested in maintaining quality patient care, but also in cultivating a healthy work environment. The University of California's treatment of its nurses suggests otherwise.
The UC and the California Nurses Association, which represents registered nurses at UC medical centers, have been in negotiations for a new contract since May. In the past nine months, since the previous contract expired in July, CNA has been negotiating for, among other things, retirement security and better working hours.
The UC's proposed retirement plan would allow new nurses to choose between the traditional pension plan and a 401(k)-style plan – one that requires employees, rather than the UC, to invest their income to fund their retirement. Current UC nurses would see no changes to their pension. The UC has also proposed giving itself the ability to change nurses' schedules without two weeks' notice and make them work overtime to make up for its nursing shortage, according to Fong Chuu, a nurse who has worked at Ronald Reagan UCLA Medical Center for 34 years and is the Westwood representative for CNA's contract bargaining team.
The CNA's bargaining team, however, wants to maintain the current pension plan for new nurses and allow nurses to be able to control their own schedules. The association argues the pension plan encourages nurses to work at UC hospitals longer because they are provided with secure futures, and that overworking nurses presents a risk to patient safety.