Blog
As Largest US Nurses Union Goes Through Leadership 'Shift Change,' Our Fight is Unwavering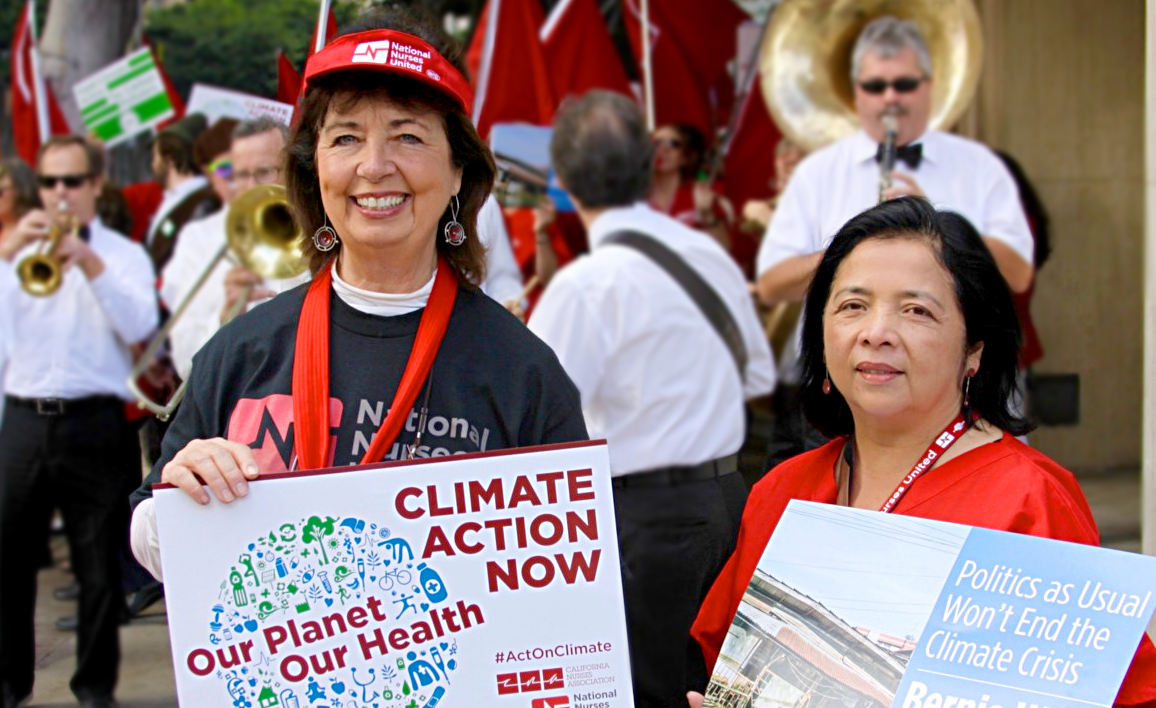 What will happen now that I've taken over as the next Executive Director of the California Nurses Association/National Nurses Organizing Committee/National Nurses United? The mighty nurses will continue to fight for patients over profits. And together, we will win.
To be a nurse is to be mighty. We never give up. RNs are a steadfast force of protection that our patients and their families can count on, day in and day out.
As RoseAnn DeMoro, beyond-bold leader of CNA/NNOC/NNU, retires this month, and I have the honor of stepping into the role of Executive Director, phrases like "end of an era" do not do justice to the collective power we have built, with no end in sight.
I thank RoseAnn DeMoro (left) for her fierce, audacious and good-humored example of what was possible.
Our mighty nurses and staff have spent decades fighting tirelessly on all fronts, at the bedside and beyond, for a healthier world. What we have accomplished, from rocketing Medicare for all to the national stage, to winning nation-leading safe staffing protections for nurses — sometimes against all odds — can only propel us forward.
To that end, this transition in leadership is not a conclusion; it's an unwavering continuation of nurses' power. In fact, RNs will recognize it as a lifesaving exchange woven into their everyday work: We are undergoing a shift change.
At the end of a workday, RNs convey critical details of our patient's condition to the next nurse, so that there is no break in care. I could not be more proud to have spent several years preparing side-by-side with RoseAnn, as her known successor, for this shift from one labor leader to the next — with no break in our advocacy for working RNs, patients, and a society and environment in great need of healing.
In fact, looking back, I can see this day may have been decades in the making. From my time as a young ICU nurse, in Sacramento, California, who found the inner strength to help unionize my hospital — to becoming a staff organizer for CNA in 1997 and helping other nurses realize their collective power to advocate for safe patient care, I have always known that working people, united, have undeniable power.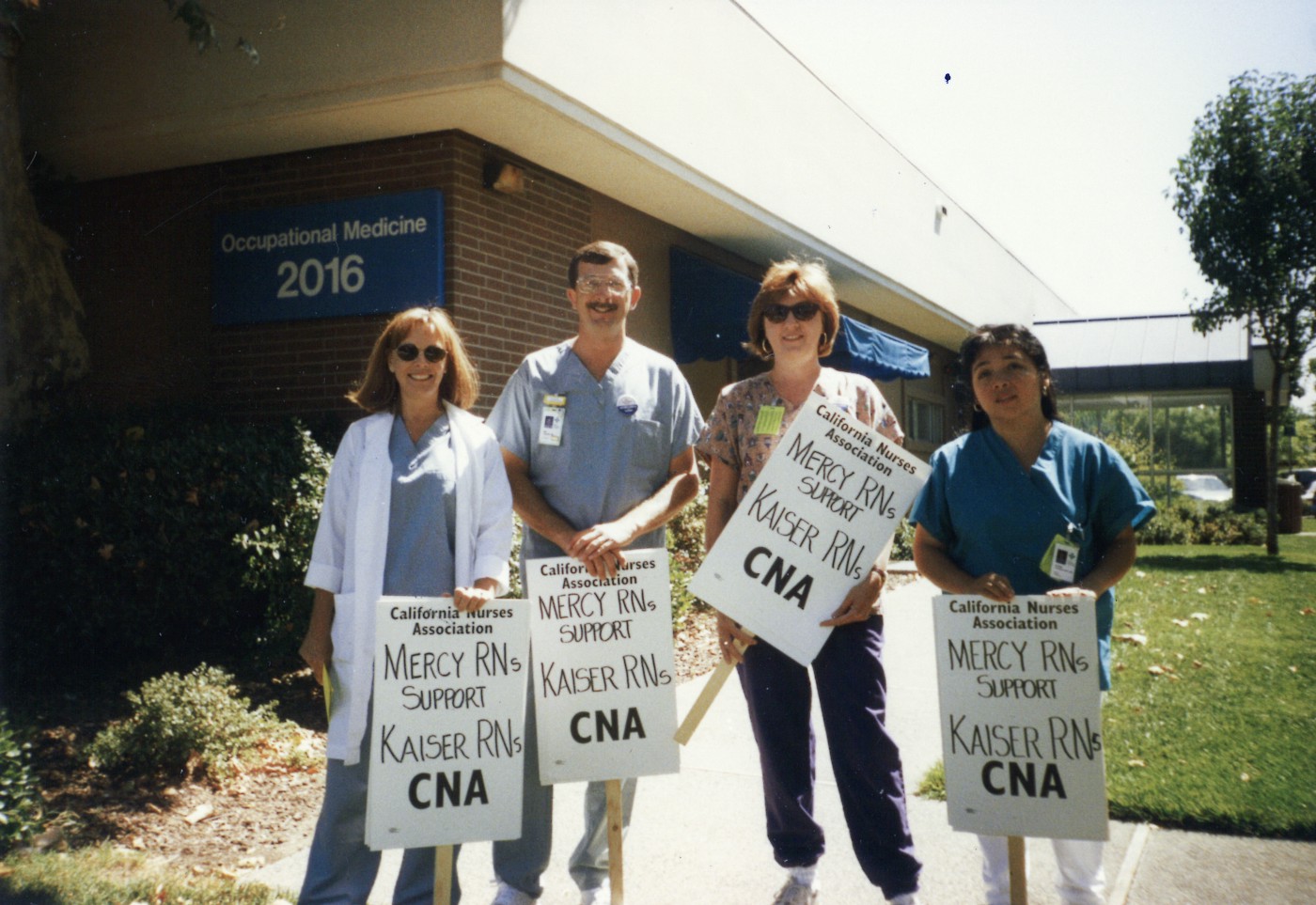 And although it can be tough to stand up and fight the battles for a safer workplace and healthier world, no one is tougher than nurses.
What makes RNs such a threat to those who put profits over people, is that we are uniquely positioned to speak up not just about public health in our hospitals, but also about public health in society at large. Our patients' wellbeing is jeopardized by everything from a broken healthcare system, to a culture of economic, racial and environmental injustice.
In that regard, our nurses work to enact change in our hospitals, and we also stand up to change laws. I feel so fortunate to have served as Government Relations director and Health and Safety director for the union, as RNs fought to win critical legislative protections, including the strongest workplace violence protections in the U.S., as well as landmark infectious disease and safe patient handling legislation, and more.
I could not be more proud of our nurse members for always standing up for what's right, whether that is at the bedside or in the offices of our elected officials.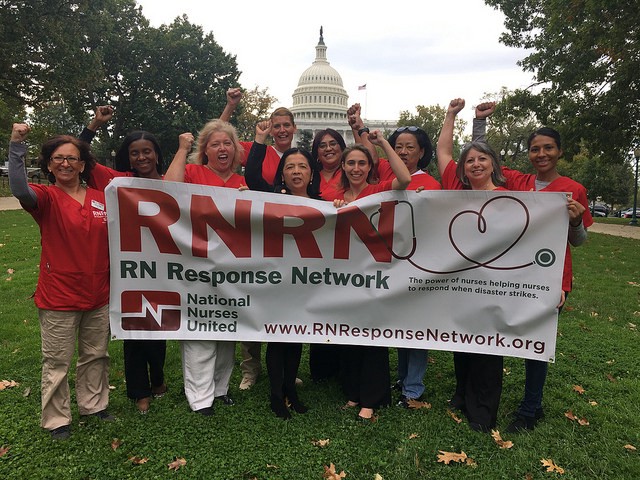 To that end, it has also been with great pride, during my time as director of NNU's disaster relief project the RN Response Network (RNRN), that I have worked with the brave RN volunteers who traveled all over the world, helping care for patients and relieve their local colleagues, in the aftermath of disasters from the Haiti earthquake and super typhoon Haiyan — to hurricanes Katrina, Harvey (Texas) and Maria (Puerto Rico).
It has been humbling and heartening to watch our nurses constantly step up and lead the way in walking the walk of a healthier world.
As I now reach the culmination of my time fighting with the mighty nurses — taking over as executive director — I still carry within me the ICU RN who first learned to fight back. I'm beyond proud to stand with the 150,000 RNs we represent nationwide, who are fighting every day for patients, who enter and forever change our lives.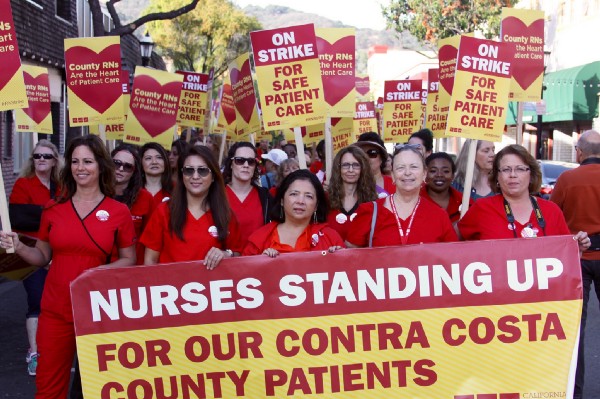 As a union, rest assured we will never waiver in our commitment to achieving the highest level of wellness for these patients. And we will not rest until every RN is able to have a strong voice on the job, for her patients, for her colleagues, for herself.
Times are tough. Unions are under attack, especially with the current Janus v. AFSCME case threatening to destroy public sector unions. But if our organizational history has taught us anything, it has taught us that the collective power of nurses cannot be denied.
As RoseAnn was fond of saying, "We punch above our weight." She led our scrappy union of red-scrubbed nurses through fights where no one thought our voice would matter — until we surprised everyone by winning. I thank RoseAnn for her fierce, audacious and good-humored example of what was possible.
At the end of the day, our voice has always been the moral one.
I'm beyond grateful for this opportunity to be at the helm, as we continue to raise our nurses' voice at bedside, the bargaining table, and beyond. You will continue to see our red scrubs in our hospitals, in the streets, and in our elected officials' offices.
Everywhere public health is at risk, the nurses will be there. And I will be with them. And we will continue to fight, through victories and setbacks, never giving up on what's just for people and the planet.
And together, we will win.