Blog
CNA/NNOC nurses are growing our power – overcoming unprecedented challenges and fierce employer opposition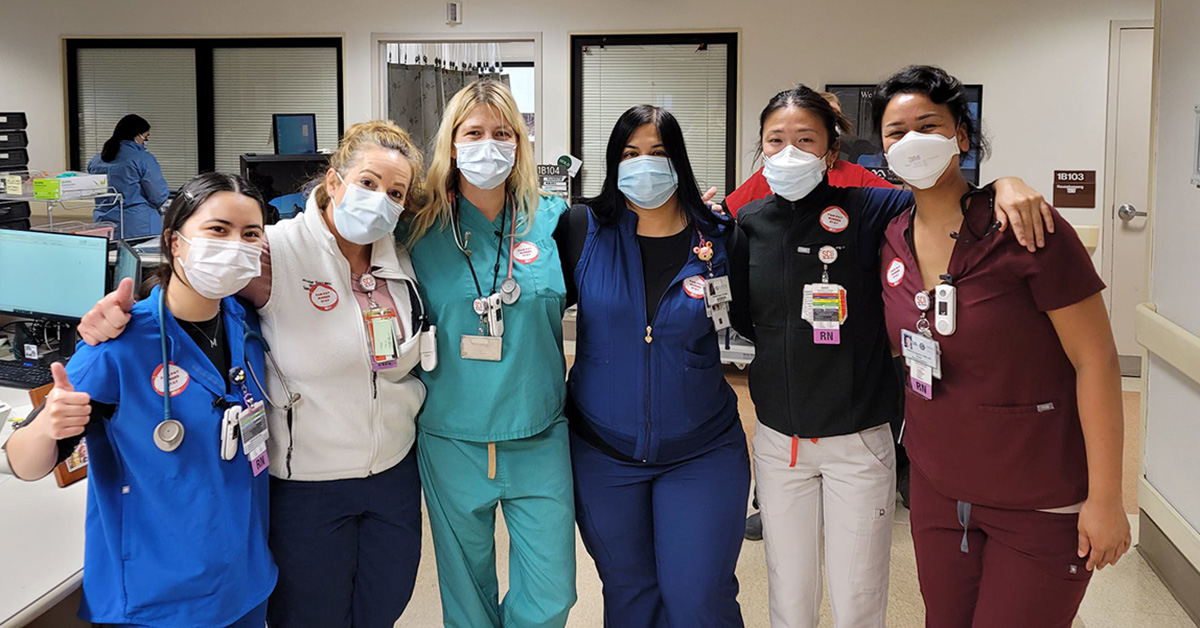 As California Nurses Association/National Nurses Organizing Committee nurses, we are constantly pushing against the treacherous headwinds of a health care industry that is relentlessly focused on profits. When I look at everything we have accomplished during this unprecedented pandemic for our patients and our communities – steered masterfully and fearlessly by CNA/NNOC's board of directors – I'm in awe.
Our union's activism builds on a rich tradition of militant nurse advocacy. In fact, in 2023, CNA/NNOC will celebrate our 120th anniversary!
There's one value that stands true for myself, the board of directors of CNA/NNOC, and all the people who make up this union: We believe that the only way to build union nurse power is to demand, organize, and fight for what we need to protect ourselves and our patients.
That means we have never — and will never – let our employers off the hook by trying to "partner" with management, as some unions do. That means we are prepared to strike for safe staffing and face off against union-busting corporate hospitals. That means we use our power through all the avenues available to us, from the bargaining table to the seats of federal, state, and local governments.
It's this fearless attitude that has led to so many incredible wins over the past three years. Before we continue our righteous push to defeat corporate health care, let's take a moment to pause and enjoy all that we have accomplished together.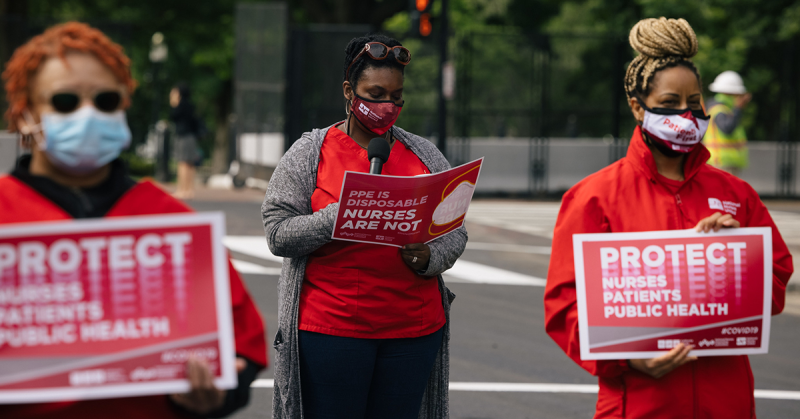 We protected ourselves and our patients against Covid-19.
In the first three years of the pandemic, CNA/NNOC nurses took incredible initiative for public health, winning essential protections like protective personal equipment and routine testing.
Just look at these numbers from the first three years of the pandemic, which demonstrate our collective advocacy in the face of employers who treated us as disposable as the gloves and respirators we were ordered to reuse:
5,000 workplace actions to challenge employers and win improvements (everything from red scrub Fridays, to marches on the boss, to strikes);
11,000 remote meetings attended by 67,000 nurses to share information and strategies to fight back; and
dozens of CNA/NNOC nurses and health and safety experts who testified before federal and state regulatory agencies.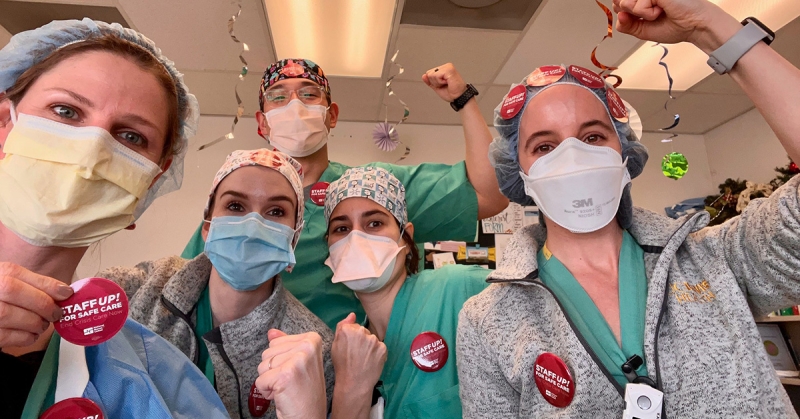 We won standards and new laws to develop more robust protections against future public health emergencies.
We've always known we can't trust our employers to adequately plan and prepare for expected public health emergencies, so CNA/NNOC nurses are successfully winning laws and regulations to hold the corporate health care industry accountable to nurses and patients.
CNA/NNOC nurses won a national emergency standard on Covid-19 in health care settings – a momentous victory since they are issued so infrequently that the last one was in 1983, almost four decades ago. Now, it's on the path toward permanency!
In California, CNA nurses won not just one – but several – new pieces of legislation that require:
stockpiles of at least three months' worth of new, unexpired PPE in hospitals;
implicit bias education and training for nursing students to combat racial disparities in health care; and
meal and rest breaks for public-sector nurses that are already enjoyed by private-sector nurses – thereby improving RN staffing.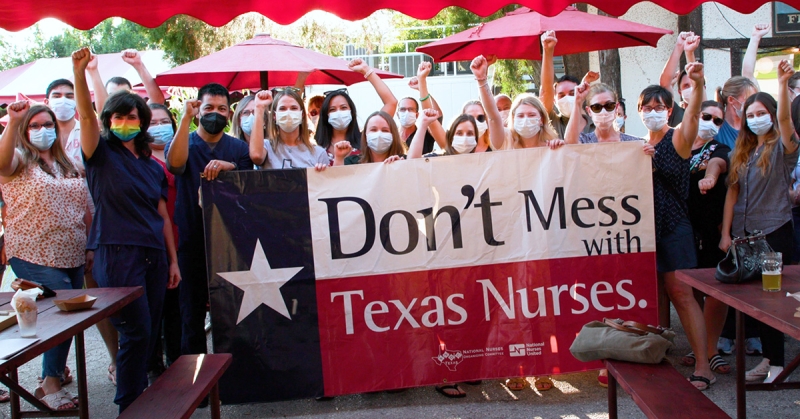 We secured historic gains in thousands of collective bargaining agreements and expanded our union numbers with fierce organizing.
Huge numbers of us demanded major improvements in workplace conditions and staffing at our facilities, using the power of collective bargaining to force concessions from our employers:
60,000 CNA/NNOC nurses confronted 80 employers in contract negotiations in 2021, with 75 percent settling contracts;
75,000 nurses at 120 facilities won strong contracts (and some, first contracts!) in 2022; and
across the board, nurses won historic commitments on hiring, racial justice, and health equity in contracts with some of the nation's largest health care employers.
Since 2020, we've won 19 new union elections covering nearly 7,500 nurses, organizing everywhere to build our power and prevailing against blatant union-busting (and naysayers who said we couldn't possible win), including in:
Asheville, N.C., at Mission Hospital, an HCA hospital in a staunchly pro-business, anti-union environment;
Portland, Maine, at Maine Medical Facility, the state's largest facility; and
Outposts in Tucson, Ariz., Longmont, Colo., Austin, Texas, Wichita, Kan., and more!
Despite this stunning list of accomplishments, we are under no illusion. The fight continues to provide care the way we  know it should be provided – not the  crisis standards of care the industry is pushing as the new normal. I know we can win because of the tenacity of CNA/NNOC members and the direction of our  nurse leaders, who have put us in a  position of strength. Bring it on.
---
Bonnie Castillo, RN, is executive director of National Nurses United, the largest union of registered nurses in the United States, with nearly 225,000 members.
Read the CNA/NNOC board responses to the prompt "What are you most proud of accomplishing over the past three years through your leadership on the board?" here.