Blog
Celebrating the pioneering National Association of Colored Graduate Nurses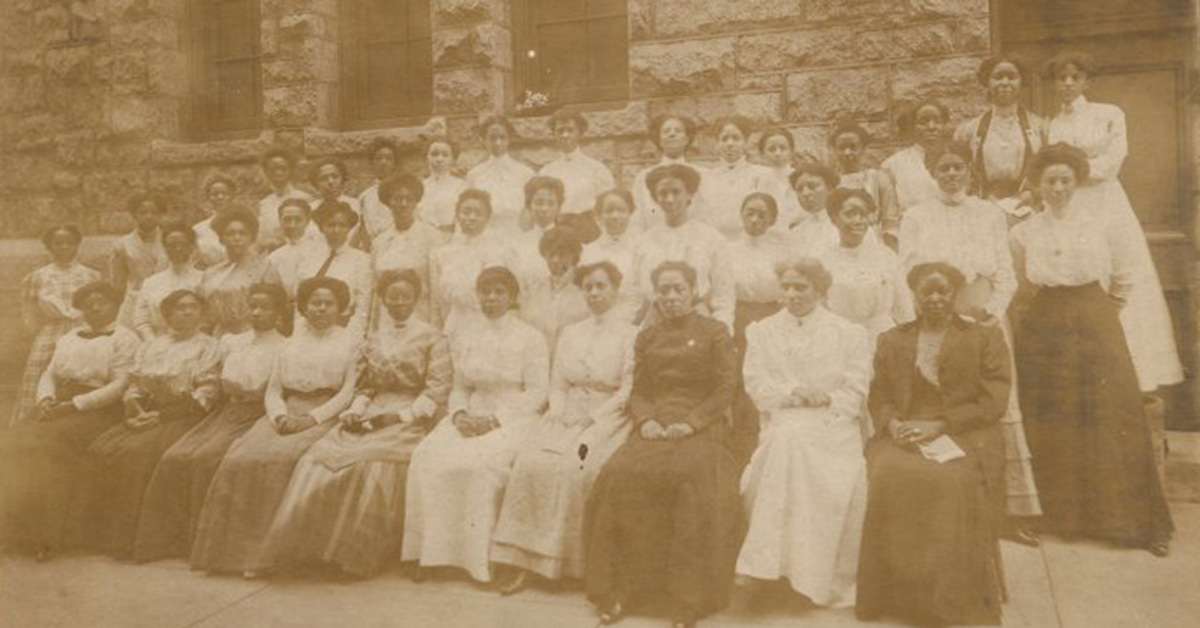 As nurses committed to fighting against the public health crisis of racism, we must endeavor to reveal and share our history so we can build toward a different future – one of inclusion, peace, and justice.
Nursing has not always been welcoming of all and remains, in many ways, a profession mired in the same roots of white supremacy as this country. Our union of nurses has been working to change that – through policy, through action, and through the power of our stories. On this Black History Month, we want to highlight the story of a pioneering professional association of Black nurses and their incredible mark on history: the National Association of Colored Graduate Nurses.
When RN Martha Minerva Franklin convened 52 Black nurses in New York City in 1908, most nursing schools, public employers, and state nursing associations refused Black applicants — effectively denying them nursing jobs and membership in the American Nursing Association (ANA). So they created their own group: the National Association of Colored Graduate Nurses (NACGN).
RN Adah Belle Samuels Thoms became the first president of the organization in 1916, and during her tenure, established the first national job registry for Black nurses to find employment. In addition to helping Black nurses find employment amidst a sea of discrimination and segregation, one of the group's early victories was getting the Army to enlist Black nurses in the wake of the First World War and the flu epidemic. Despite the need for personnel, the Red Cross and the Army Nursing Corps had been refusing Black nurses as volunteers.
Fast forward a couple decades to World War II, Black nurses were, yet again, ready to provide their knowledge and skills to their country. U.S. leaders, yet again blindsided by their racism, needed convincing. This time, the NACGN's organizing was directed at President Franklin D. Roosevelt, who supported legislation allowing the Army to draft white women as nurses instead of employing the hundreds of Black nurses who had applied and were ready to enlist.
But NACGN, led by the association's first executive director RN Mabel K. Staupers, did not accept this decision from the FDR administration. The nurses organized and took action. With a nationwide letter-writing campaign and the support of Frances Bolton and Eleanor Roosevelt, they won an anti-discrimination amendment to the Nurse Training Act of 1943, later called the Bolton Act, which appropriated $65 million in federal funding to recruit and train nurses in wartime.
As a result, 3,000 Black nurses – and forty Indigenous nurses representing 25 tribes – were able to enroll through the program. Their campaign during the war also paved the way for the Army Nurse Corps and the American Nurses Association to finally integrate. The courage and tenacity of the NACGN saved lives, improved access for future generations of Black nurses, and made our profession more aligned with our values of care, compassion, and justice. We thank them and honor them by giving them their due recognition and continuing their fight for equity.
To learn more about the rich history of Black, indigenous, and immigrant nurses who have fought for inclusion and acceptance in their profession, please visit NNU's series Did You Know?