Blog
CDC Updates on Zika Virus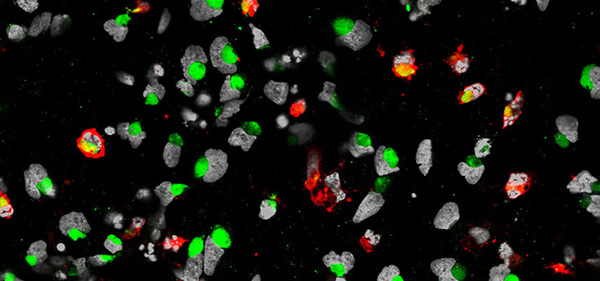 The CDC released several updates on Zika virus disease last week. We have summarized the main points. Follow the links to read the full guidelines.
Preventing Transmission of Zika Virus in Labor and Delivery Settings Through Implementation of Standard Precautions — United States, 2016
Occupational transmission of Zika is "theoretically possible"

Zika virus has been found in several body fluids, including blood, semen, urine, and amniotic fluid
Transmission is primarily through mosquito bites, but sexual transmission has also been documented
Occupational transmission has not been documented

CDC recommends standard precautions in all healthcare settings
Notes that for labor and delivery settings, standard precautions will require more than just gloves/gown due to high risk of exposure to body fluids
Update: Interim Guidance for Health Care Providers Caring for Women of Reproductive Age with Possible Zika Virus Exposure — United States, 2016
These are guidelines for healthcare providers to counsel women of reproductive age with possible Zika virus exposure on conception.
Women who have Zika virus disease should wait at least 8 weeks after symptom onset to attempt conception
Men with Zika virus disease should wait at least 6 months after symptom onset to attempt conception
Women and men with possible exposure to Zika but no clinical illness should wait 8 weeks after exposure to attempt conception
Recommendations on providing preconception counseling and counseling on how to avoid pregnancy for people who reside in areas with endemic Zika
Testing for Zika virus is only recommended for people attempting conception with at least one symptom within 2 weeks of exposure—

Testing is not recommended for people with exposure but no symptoms because of unknown test performance in people without symptoms

New guidance for testing pregnant women residing in area with endemic Zika

Testing for pregnant women upon initiation of prenatal care if no symptoms, including a second test for Zika mid-second trimester if 1st was negative

See link for full guidelines.
Update: Interim Guidance for Prevention of Sexual Transmission of Zika Virus — United States, 2016
Men who have traveled to or reside in an area with local Zika transmission should use condoms or abstain from sex with pregnant sex partners for the duration of the pregnancy
Men and non-pregnant sex partners should use condoms or abstain from sex to reduce the risk for sexual transmission

If the man is symptomatic, they should use condoms/abstain for 6 months after onset of illness
If the man just has exposure but no symptoms, then they should use condoms/abstain for 8 weeks after departure from area with local Zika transmission
If the man resides in an area with local Zika transmission but has no symptoms, they should consider using condoms/abstaining while active transmission persists
Estimating Contraceptive Needs and Increasing Access to Contraception in Response to the Zika Virus Disease Outbreak — Puerto Rico, 2016
Local Zika transmission has been increasing quickly in Puerto Rico in recent months
This study estimates that 2/3 of the pregnancies in Puerto Rico are unintended and seeks to understand the scope of barriers to contraceptives use
Found that access to contraceptives is very limited, due to high cost, limited availability, incomplete insurance coverage, and lack of trained providers
The study estimated the number of long-lasting contraceptives needed to prevent unintended pregnancies

Estimates were based on studies done in the US on the uptake of long-lasting contraceptives (e.g., IUD, contraceptive implants, depot medroxyprogesterone acetate) with counseling from providers and availability and affordability of contraceptives