Victory for Chinese Hospital nurses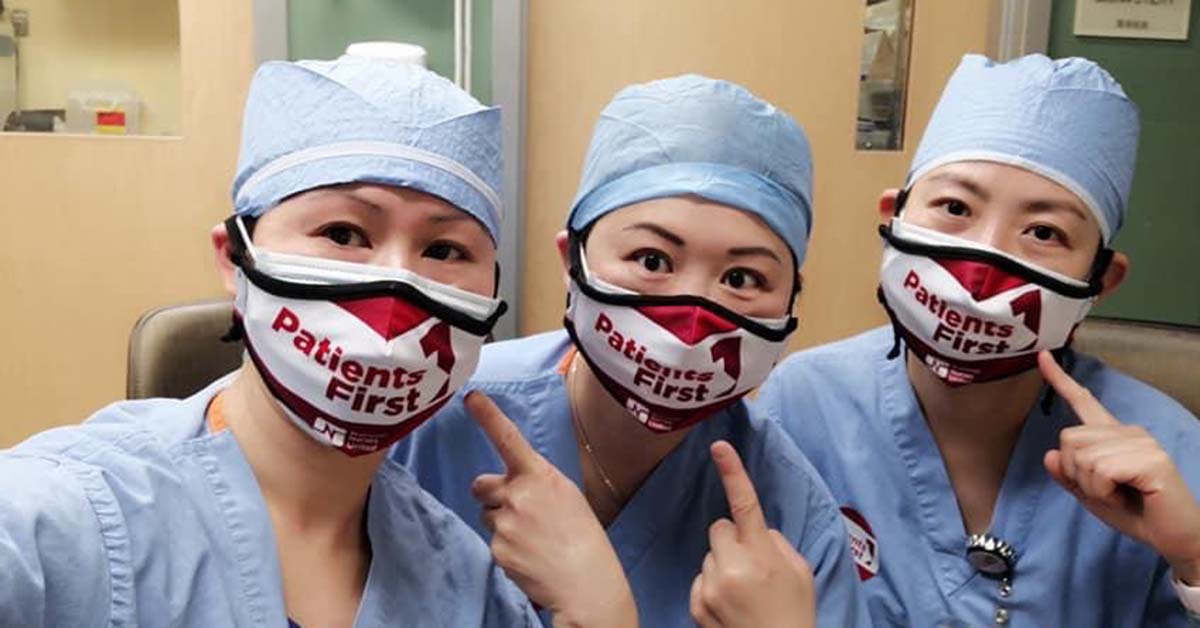 San Francisco RNs ratify their first contract
Staff Report
National Nurse Magazine - October | November | December 2021 Issue
Registered nurses at Chinese Hospital in San Francisco were proud to ratify their first union contract in October. The three-year agreement, with strong protections for patients and nurses, follows Chinese Hospital RNs voting to join California Nurses Association in August of 2019, and a strike for safe patient care in May 2021. Nurses say they stood strong to win this incredible contract and know it will benefit the community for years to come.
"We are absolutely thrilled to have reached this agreement, and we know that it will help us recruit and retain experienced nurses, especially the bilingual nurses who are so critical for our patient population," said Sherry Yee, a medical-surgical RN. "Chinese Hospital nurses stayed the course in our contract fight, and we are really proud to have won so many important protections that will help us provide the safe patient care people in our community deserve."
The contract includes wage increases of at least 10 percent over three years, and placement on a wage scale that guarantees annual raises and tenure step increases. RNs also received ratification bonuses. Nurses say the economic benefits will help ensure experienced nurses stay at Chinese Hospital to care for patients in the community.
Additional contract highlights include the creation of nurse-run committees to strengthen advocacy for patients and to address staffing, workplace safety, and other issues impacting safe patient care conditions; improved paid time off access; limits on health care premium contributions; job security and a grievance process; and opportunities for advancement.
Nurses say these highlights and other important contract features will have a long-lasting, positive impact on the community.
"Safe staffing is crucial for safe patient care, and this agreement helps us attract and keep longtime, experienced nurses. We couldn't be more excited and proud to have won our very first union contract, and we know it will make a huge difference to have strong patient and nurse protections in writing," said surgery and recovery registered nurse Alson Toy.