About our Racial Justice campaign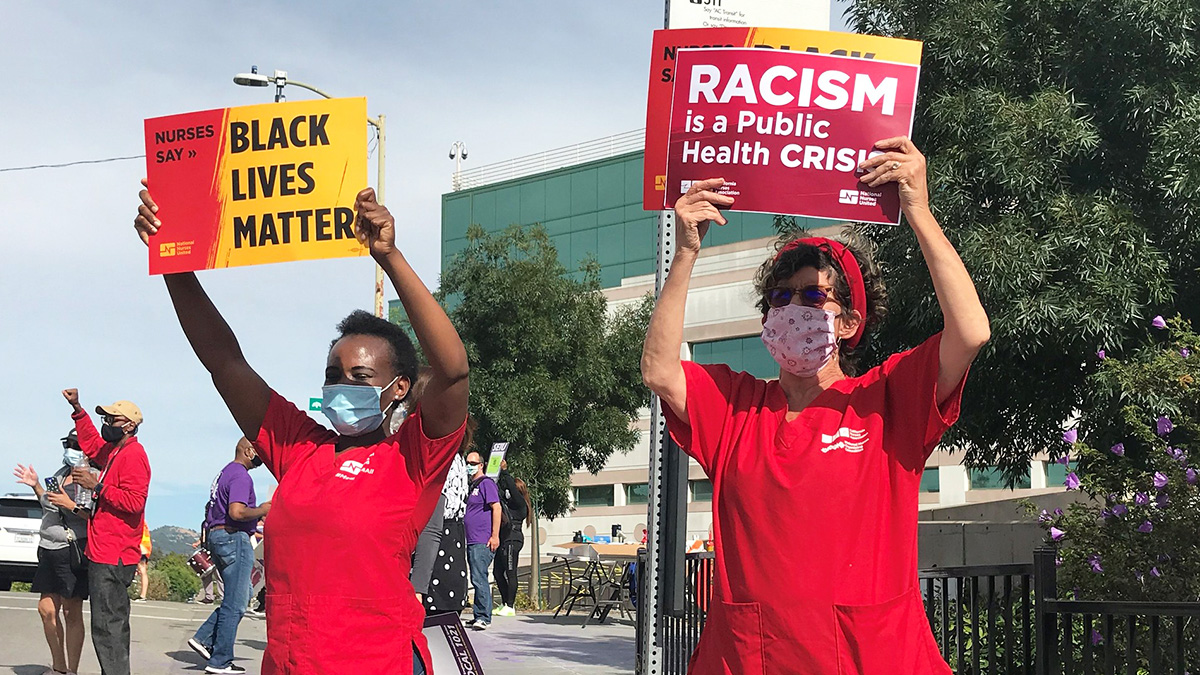 Registered nurses know that our patients' health is not only determined by what happens when they encounter the health care system, but also by the social determinants of their lives. Racialized inequalities have a profound effect on how public policies, institutional practices, cultural representations, and social norms shape our society. As patient advocates dedicated to preventing and healing all forms of illness, protecting health and safety, and alleviating human suffering, union nurses play an active role in dismantling structural racism.  
Economic and political disenfranchisement; environmental pollution; discrimination in healthcare, housing, employment, and education; policing and incarceration—to name a few examples—are all chronic conditions that create deep disparities among Black, Brown, Indigenous, other people of color, and white people. By exposing racism as a public health crisis, the massive anti-racist uprisings of 2020 also remind us that the historic struggle for racial justice has a profound impact on how we understand and produce social health and wellbeing.
The work to reimagine a society premised upon racial, social, economic, gender, and environmental justice, increases all of our patients' ability to achieve and maintain optimal health and to live rich and full lives. The long and beautiful fight for racial justice has always included the ingenuity, creativity, and sacrifice of registered nurses and other healthcare workers. Nurses have a special role to play in the movement for racial justice and now is the time for bold and meaningful collective action.