Body
Model contracts for RNs across the nation
RN Compensation
Salaries: salaries up to $85.15/hr for career RNs
New graduate rates up to $51.73/hr for day shift.
Shift differential: ­12 percent for evenings, 20.5 percent for night shifts.
Paid education leave: up to 12 days per year.
13 paid holidays per year.
Preceptor pay: $2.50/hr for preceptor assignments.
Charge pay: $3.25/hr additional pay.
Weekend differentials: 30 percent additional pay.
Call back while on-call: double-time.
Per diem pay: 25 percent pay differential.
Overtime: time-and-a-half after eight hours, double-time after 12 hours.
Experience credit: increased pay for years worked as an RN inside or outside the U.S.
Defined-Benefit Pension Plan
Full and part-time RNs receive defined-benefit plan.
Pension credit for per diems who work 1,000 hours per year.
RNs who transfer to another CNA/NNU­­­­­-represented hospital in a system are able to bring full earned pension credits.
Health Benefits
Full coverage for the RN and her/his family, including health, dental, and vision, paid by the employer with no co-pays.
Scheduling
No cancellation: RNs cannot be cancelled from a regularly-assigned shift.
Preference over travelers: Regularly-scheduled RNs have preference over travelers in scheduling and cannot be floated from their unit if a traveler is there.
Longevity Incentives
No mandatory weekends after 20 years of service.
Longevity raises at 9, 11, 16, 20, 25, and 30 years.
Five weeks of vacation after 10 years.
Increased monthly pension.
15 days per year sick leave after five years.
Note: Not all contracts have all benefits listed.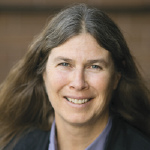 "Specific language in our contract encourages nurses to make Children's Hospital a long-term career choice. There are 150 RNs at Children's with over 20 years of service each! Nurses have guaranteed access to part-time positions after several years, and there are no mandatory weekends after 20 years of service. Nurses get longevity raises in addition to yearly cost-of-living raises and five weeks of vacation after 10 years. RNs have the opportunity to transfer to another unit and receive full specialty training before the position is opened up to outside RNs."
Martha Kuhl, RN
CNA Treasurer­
Children's Hospital — Oakland, California
---