Press Release
Watsonville Community Hospital nurses to picket Monday for patient safety, retention, and recruitment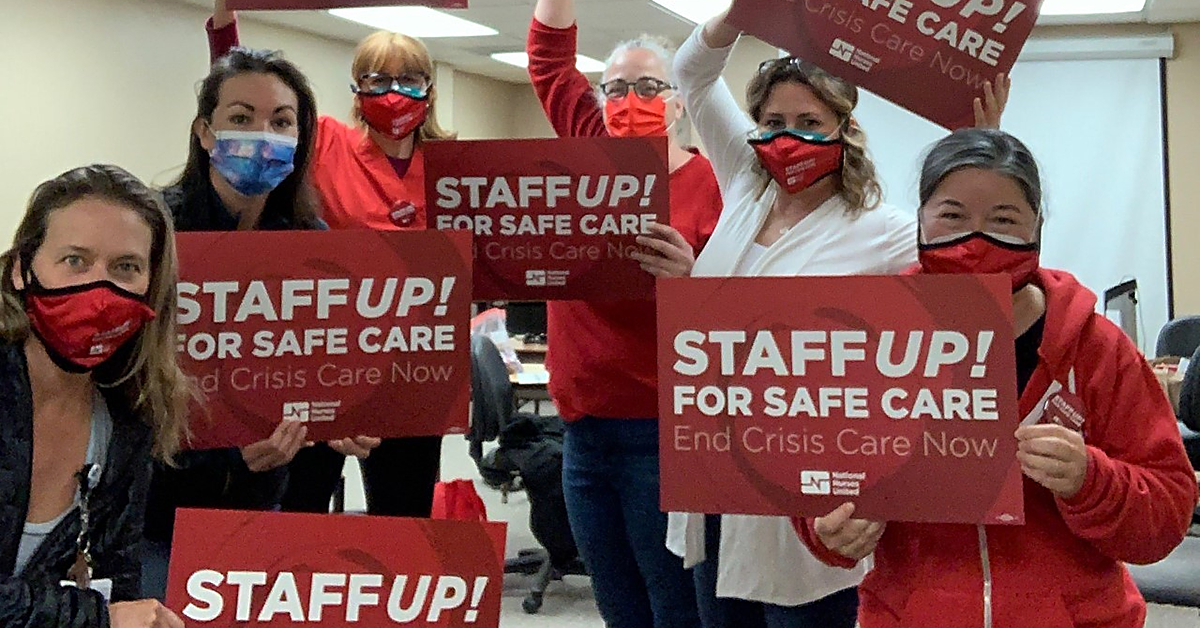 Nurses to protest management's refusal to address RNs' deep concerns about safe staffing, retention, and safe patient care
Nurses at Watsonville Community Hospital will hold an informational picket on Monday, Nov. 13, to protest the administration's refusal to address RNs' deep concerns about safe staffing, patient safety, retention, and recruitment, announced California Nurses Association/National Nurses United (CNA/NNU).
The RNs have been in negotiations since July 2023 for a new contract with little to no movement on key issues. Their last contract expired in May and then was extended to Oct. 15, 2023. The nurses are calling on management to invest in nursing staff and agree to a contract that provides retention and recruitment, patient safety and staffing protections, and maintains health care benefits. 
"We sacrificed and struggled to care for our community during the pandemic and then worked to save this hospital from bankruptcy," said Annabelle Covington, RN in the labor and delivery unit at Watsonville Community Hospital. "It is almost impossible to believe that new management would now take steps to cut protections that would hurt retention and recruitment and erode patient care. We are committed to bargaining in good faith for a fair contract and that is what we expect from our employer."
Who: Watsonville Community Hospital nurses
What: Informational picket for a just contract
When: Monday, November 13, 3:30 p.m. to 5:30 p.m.
Where:

Watsonville Community Hospital, 75 Nielson St., at the corner of Airport Blvd.  
"As a registered nurse at our community hospital for the past 30 years, I have the clinical experience at the bedside and under my RN licensure to know what is safe for my patients and what it takes to maintain safe staffing," said Julie Judd, RN in the telemetry unit at Watsonville. "Cuts to our rights and protections by nonclinical upper management won't be safe for patients or nurses. Our community has fought hard alongside us nurses to regain control of this hospital, and we all deserve better from this management team."
CNA represents approximately 250 registered nurses at Watsonville Community Hospital.
---
California Nurses Association/National Nurses United is the largest and fastest-growing union and professional association of registered nurses in the nation with 100,000 members in more than 200 facilities throughout California and nearly 225,000 RNs nationwide.