Press Release
Verdugo Hills registered nurses ratify new three-year contract with patient safety wins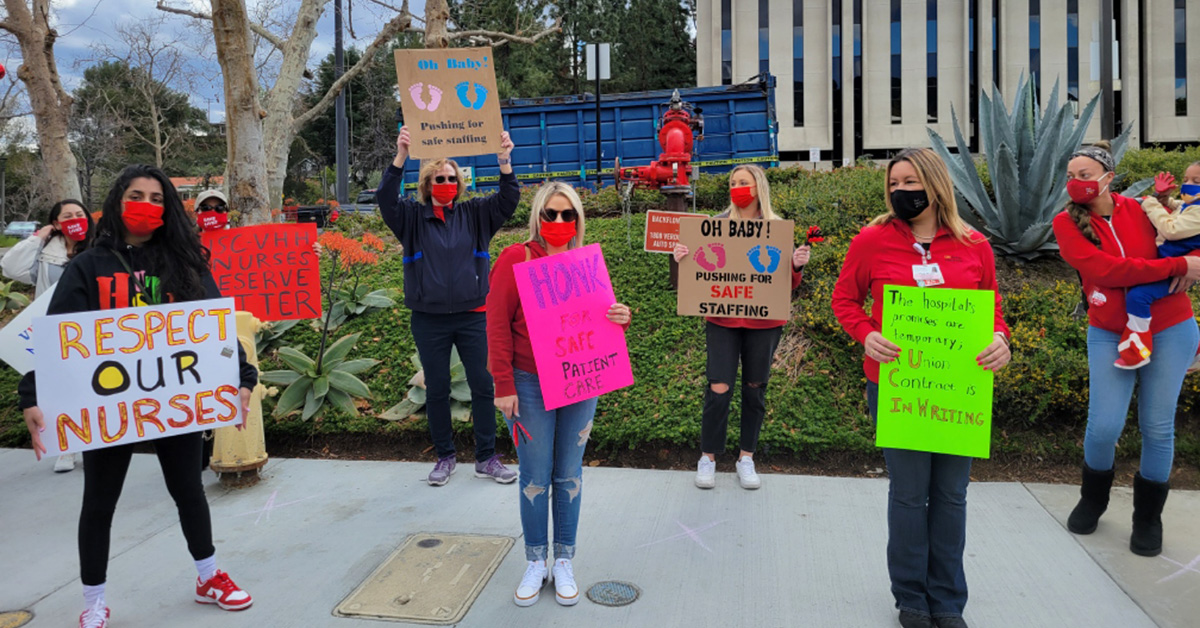 Registered nurses at Verdugo Hills Hospital in Glendale, Calif., have overwhelmingly approved a new three-year contract with the University of Southern California (USC), California Nurses Association (CNA) announced today. In a ratification vote that concluded Mar. 3, CNA members ratified their new collective bargaining agreement with major wins for nurses, patients, and their community.
"As we enter year three of the pandemic, this new contract will help keep everyone in our hospital safe and healthy," said Esther Hathaway, RN, an ICU nurse at Verdugo Hills Hospital. "Some of the key wins we fought for will make our hospital a better place to work for nurses, which will make it a better place for patients, too."
Highlights of the contract include:
Patients safety wins, including a commitment to the use of negative pressure rooms for potentially infectious patients, guaranteed PPE supplies, and a new infectious disease task force, all of which will help keep everyone in the hospital safe.
Safer floating practices, which ensure every patient gets the best care a nurse can provide. In the contract, the hospital acknowledges that floating is only a temporary measure, not a substitute for adequate staffing.
A competitive economics package with gains that will help Verdugo Hills recruit and retain nurses during a national staffing crisis, keeping the hospital staffed with experienced nurses to the benefit of the entire community.
"We fought for these wins," said Lisa Harris, RN, who works in the hospital's emergency department. "We showed management that we're united with one voice, that we're done with risking our licenses, and that we're done risking patient safety."
CNA represents over 300 nurses at Verdugo Hills Hospital.
The California Nurses Association/National Nurses United is the largest and fastest growing union and professional association of registered nurses in the nation, with 100,000 members in more than 200 facilities throughout California and more than 175,000 RNs nationwide.