Press Release
USC Arcadia RNs, health care workers vote overwhelmingly to ratify new contracts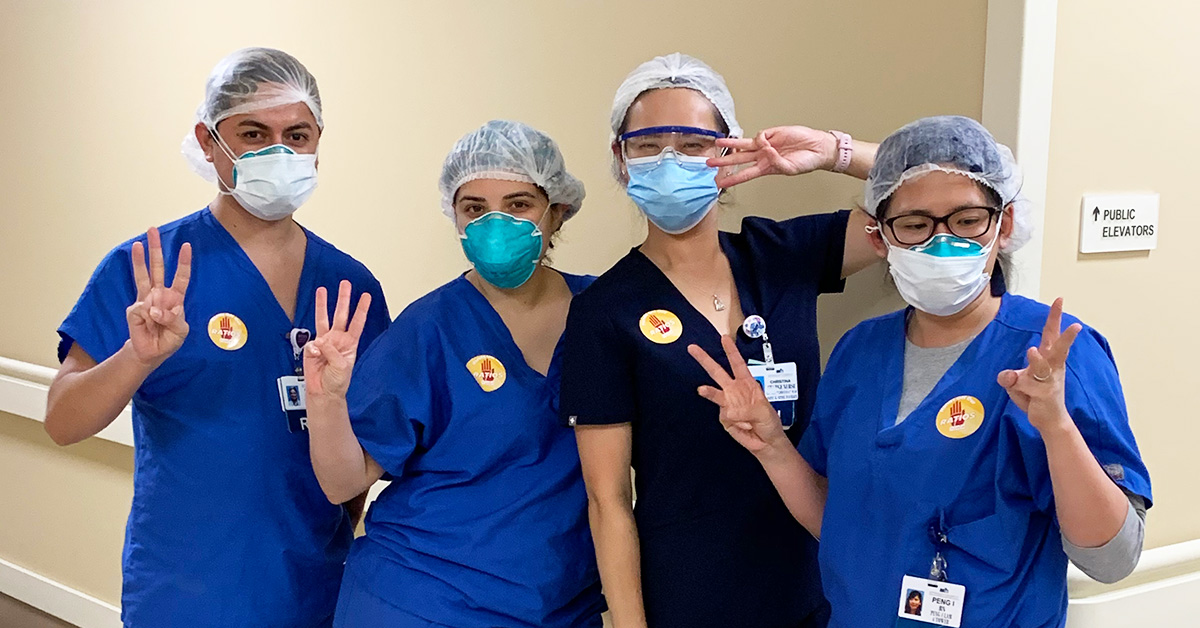 CHEU members ratify historic first contract, CNA RN members ratify new contract
Registered nurses and health care workers at USC Arcadia Hospital in Arcadia, Calif., voted overwhelmingly in favor of ratifying new 3-year contracts, winning protections to improve patient safety and nurse and health care worker retention, announced Caregivers and Healthcare Employees Union and California Nurses Association (CHEU/CNA).
For CHEU members, who ratified their contract on June 14, 2023, this was a historic first contract. CHEU members include certified nursing assistants (CNAs), licensed vocational nurses (LVNs), laboratory and radiology technicians, as well as respiratory therapists.
"After a long and challenging journey, we have finally reached our goal of a first contract that ensures a safe environment for everyone and a transparent compensation grid that will attract and retain top health care talent," said Declan Galvin, an ultrasound technologist and a member of the CHEU bargaining team. "I am excited to continue working together, as a team, to provide the best possible care for our patients and staff."
For CNA RN members, the new agreement, ratified on June 22, 2023, follows on the heels of their first contract, ratified in 2019.
"We won contract language that will help us fight for better working conditions that will not only benefit patients, but the RNs who provide care," said Carly Kammert, an RN in the labor and delivery unit at USC Arcadia. "Our patients deserve to have the highest standard of care, and our new contract language will help us hold the hospital accountable to providing working conditions that allow us to deliver that high-quality care."
Highlights of the CHEU and CNA contracts include:
Health and safety provisions to ensure nurses and health care workers get the highest level of personal protective equipment, including when caring for patients suspected of having Covid.
Comprehensive wage increases to improve recruitment and retention of the skilled RNs and health care workers that patients need and deserve. 
The CHEU agreement covers the period from June 15, 2023 to June 14, 2026. The new CNA pact covers the period from July 2023 to July 2026.
CNA represents more than 600 nurses and more than 500 health care workers at USC Arcadia.
---
Caregivers and Healthcare Employees Union (CHEU) is an affiliate of California Nurses Association. CNA is an affiliate of National Nurses United, the largest and fastest-growing union and professional association of registered nurses in the nation with 100,000 members in more than 200 facilities throughout California and nearly 225,000 RNs nationwide.