Press Release
UCSF workers represented by CNA, AFSCME local 3299, CIR-SEIU, UPTE-CWA and Teamsters local 2010 will hold a united day of action on May 1st demanding COVID-19 protections for UC workers across the State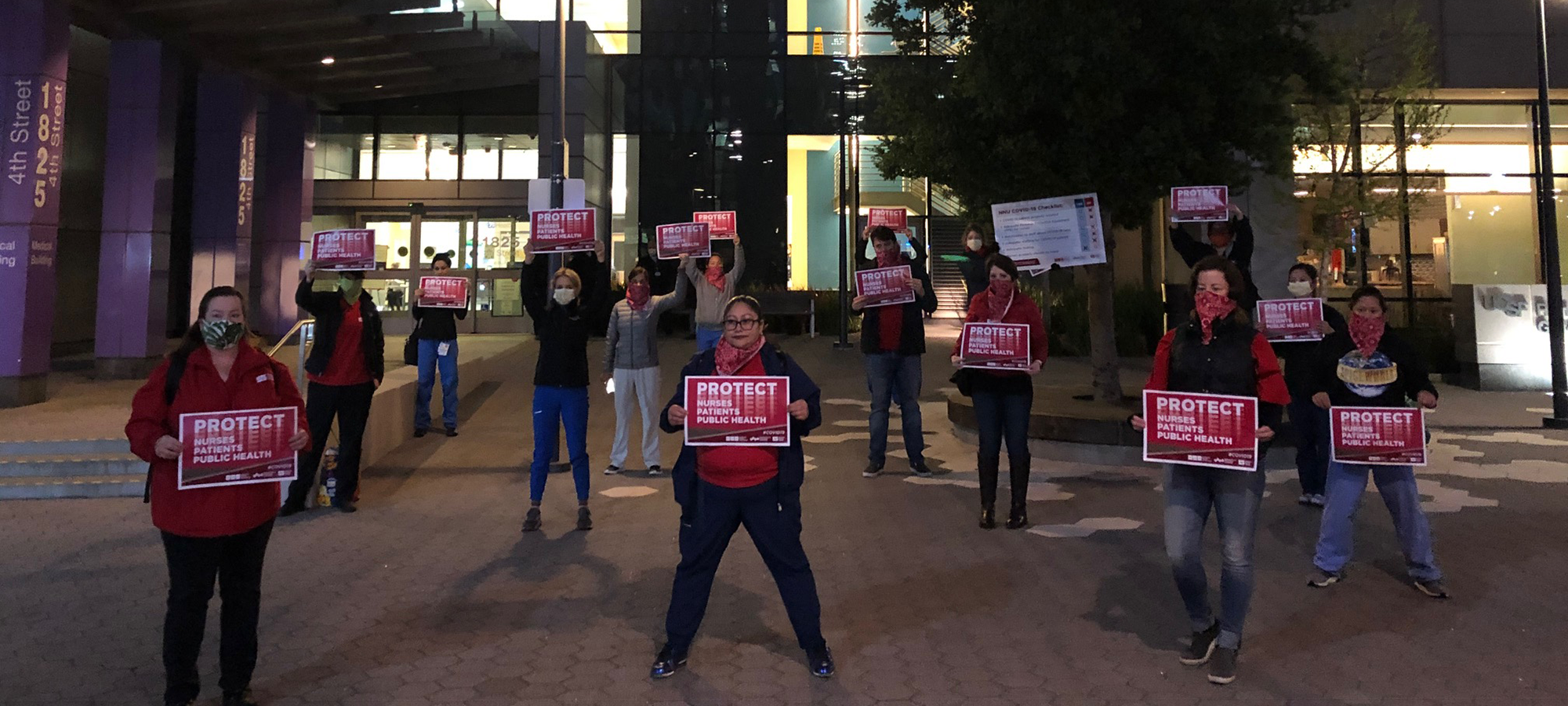 A coalition of union-represented UCSF workers, will be marking Friday, May 1—International Workers Day, also known as "May Day"—with a press conference and action to honor the service and lives of front line workers who have died of COVID-19 and calling on the University of California to provide the highest levels of worker protections, access to PPE and testing and safe staffing during the ongoing COVID-19 pandemic. This local action is part of UC worker actions taking place at UC Medical Centers across California.
UCSF – Parnassus May Day action will take place Friday, May 1 at:
UCSF Medical Center – Parnassus Campus
   505 Parnassus Ave, San Francisco, CA 94143
   11:45am – Press Conference
   12pm – UCSF worker caravan & honk-a-thon
Union-represented UC workers across the University of California are calling on local management, the UC Office of the President and the UC regents to provide all UC workers with the highest level of workplace safety, access to PPE and testing and the necessary staffing to protect all UC workers, our patients, our families and our communities.
Over 77, 000 University of California workers are represented by Labor Unions including CNA, AFSCME local 3299, UPTE-CWA, Teamsters local 2010, UAW and AFT.