Press Release
Tucson nurses to hold rally and media availability for patient safety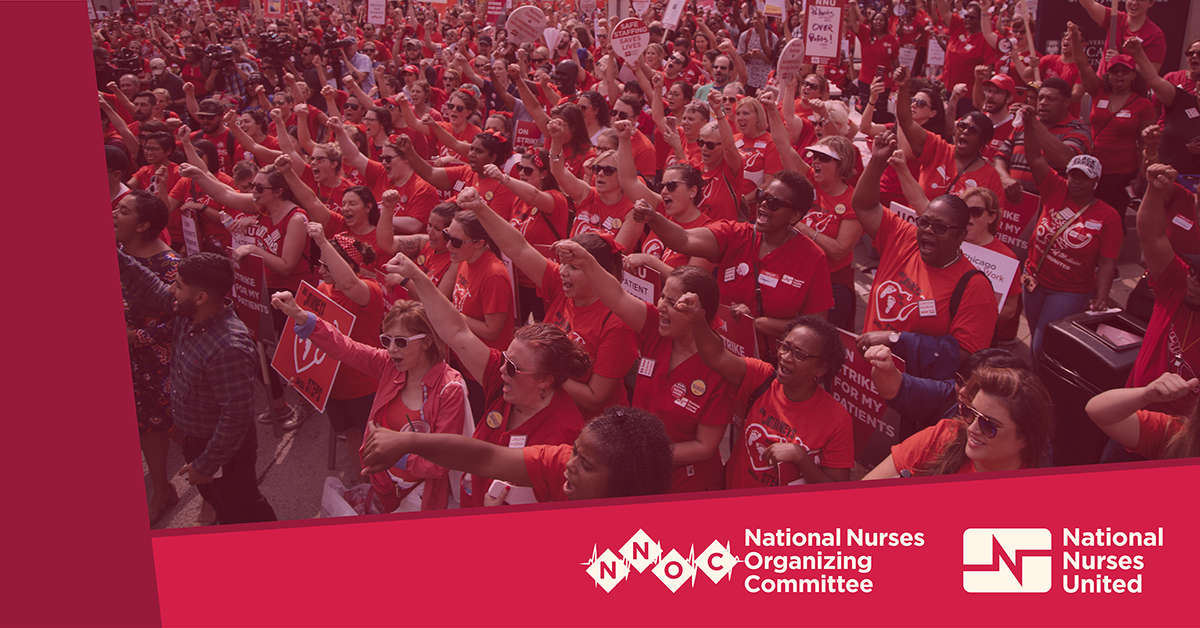 RNs at Carondelet St. Joseph's Hospital to protest over patient care concerns
Registered nurses at Carondelet St. Joseph's in Tucson, Ariz. will hold a rally and be available to media on Monday, March 13 to highlight their patient safety concerns, including short-staffing and management attempting to silence RNs who advocate for safer standards, announced National Nurses Organizing Committee/National Nurses United (NNOC/NNU) today.
"At St. Joseph's, nurses have been leaving in droves, and those who are left are constantly working under impossible conditions. Health care should be about health, not money," said Kathi Powell, an RN in the medical-surgical unit.
Who:

RNs at Carondelet St. Joseph's Hospital

What:

Rally and media availability for patient safety

When:

Monday, March 13, 2023 at 8:00 a.m.

Where:

Carondelet St. Joseph's Hospital, 350 N Wilmot Rd. Tucson, Ariz. On public sidewalk outside of main entrance
CNA/NNOC/NNU represents approximately 700 registered nurses at Carondelet hospitals in Tucson, Ariz.
---
National Nurses Organizing Committee is an affiliate of National Nurses United, the largest and fastest-growing union and professional association of registered nurses in the United States with nearly 225,000 members nationwide.