Press Release
Sutter Solano Nurses to Hold Candlelight Vigil to Demand Safe Working Environment for Patients and Staff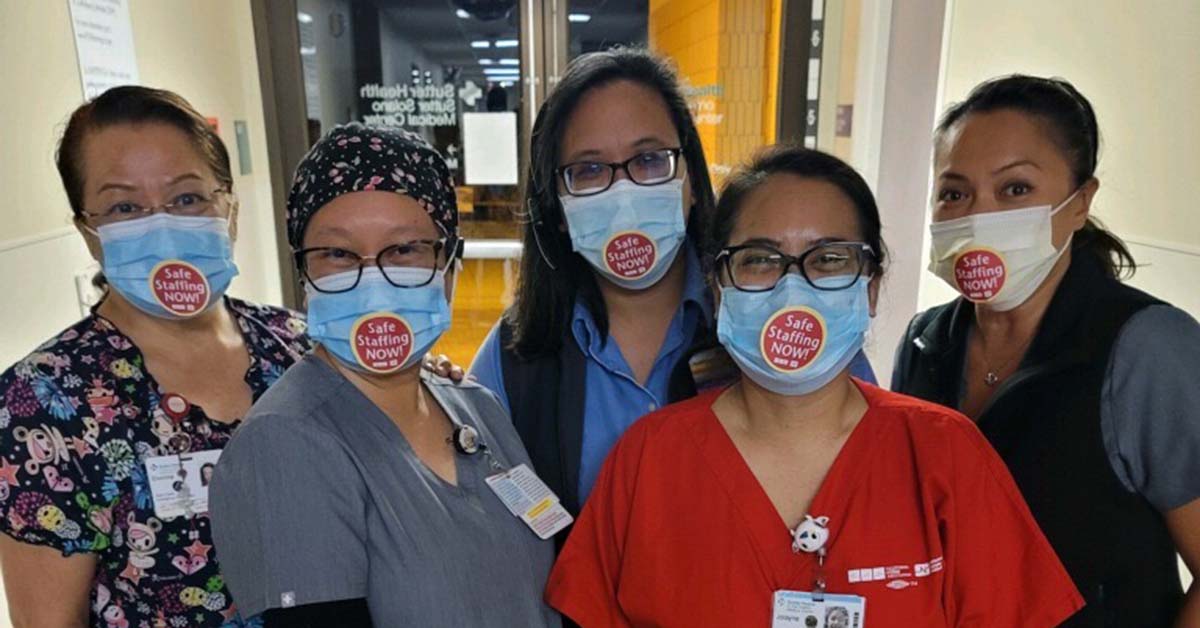 Registered nurses at Sutter Solano Medical Center will hold a candlelight vigil and media availability on Wednesday, Oct. 6 to highlight concerns over the short staffing that nurses say puts patients and nurses at risk—especially during the latest surge of the deadly Covid-19 pandemic. Nurses say chronic short staffing and a lack of resources has contributed to moral injury on the job while Sutter Health continues to turn a profit.
"There is a crisis at this hospital; nurses are doing everything we can to care safely for patients while sustaining moral injury because Sutter is refusing to do what is needed to keep patients and nurses safe. Sutter Health must do better," said Sutter Solano emergency department RN Jolayne Haines.
"We love our patients, and we do everything to provide safe and effective care," said Amber Ugarte, a Sutter Solano ICU RN. "We need accountability from Sutter Health to ensure we have sufficient staff, security as well as the proper resources so nurses can care for our community."
Who:

Sutter Solano nurses

What:

Candlelight vigil and RN media availability

Where:

Corner of Tuolome and Hospital Drive, in front of Cancer Center entrance, Vallejo, CA

When:

Oct. 6, 2021, 7:15 p.m.
Nurses emphasize that safe staffing and overall safe patient care conditions keep experienced nurses on the job to care for patients. They call on Sutter to immediately staff up to create a safe, sustainable work environment where nurses can feel confident about their ability to provide the best nursing care possible for their patients.
The California Nurses Association is affiliated with National Nurses United, the largest and fastest growing union of registered nurses in the United States with more than 175,000 members nationwide.