Press Release
Sutter Roseville nurses to hold candlelight vigil at shift change to demand safe staffing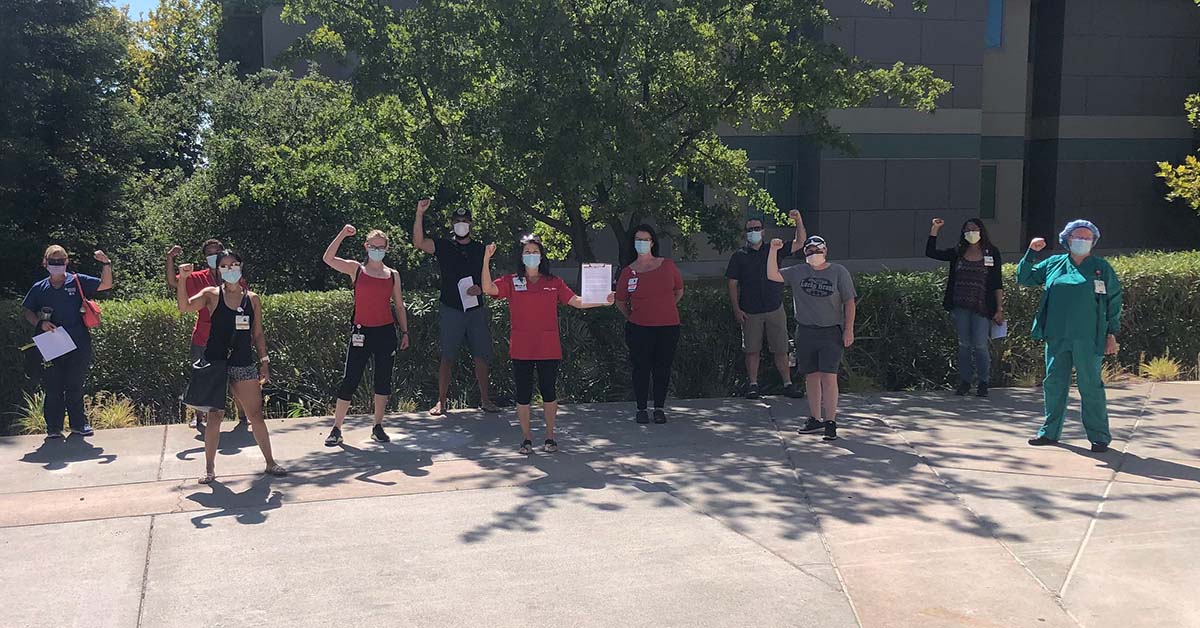 Nurses at Sutter Roseville Medical Center will be hosting a candlelight vigil on Thursday, Oct. 7 to bring awareness to the short staffing that nurses say puts patients and nurses at risk—especially during the latest surge of the deadly Covid-19 pandemic. Nurses say chronic short staffing and a lack of resources has contributed to moral injury on the job while Sutter Health continues to turn a profit.
"As nurses we have been on the frontlines fighting this pandemic for a year and half," said Meredith Piggee, an ICU registered nurse at Sutter Roseville. "With the ICUs filling up and not enough staff to care for the surge of Covid-19 patients, the nurses are showing serious signs of moral injury. We are advocating for increased staffing and resources, so we are holding a candlelight vigil to raise awareness on impacts of this surge on nursing staff who come in day after day to care for the people of our community."
Who:

Sutter Roseville RNs

What:

Candlelight vigil and RN media availability

Where:

E. Roseville Pkwy, Roseville, CA in front of Sutter Roseville entrance (nurses will be gathering in front of the Starbucks parking lot on E. Roseville Pkwy.

When:

October 7, 2021, 6:45 p.m.
Nurses emphasize that safe staffing and overall safe patient care conditions keep experienced nurses on the job to care for patients. They call on Sutter to immediately staff up to create a safe, sustainable work environment where nurses can feel confident about their ability to provide the best nursing care possible for their patients.
The California Nurses Association is affiliated with National Nurses United, the largest and fastest growing union of registered nurses in the United States with more than 175,000 members nationwide.