Press Release
St. Mary Apple Valley nurses protest new hospital policy that jeopardizes safety of patients, coworkers, and community by pressuring nurses to work sick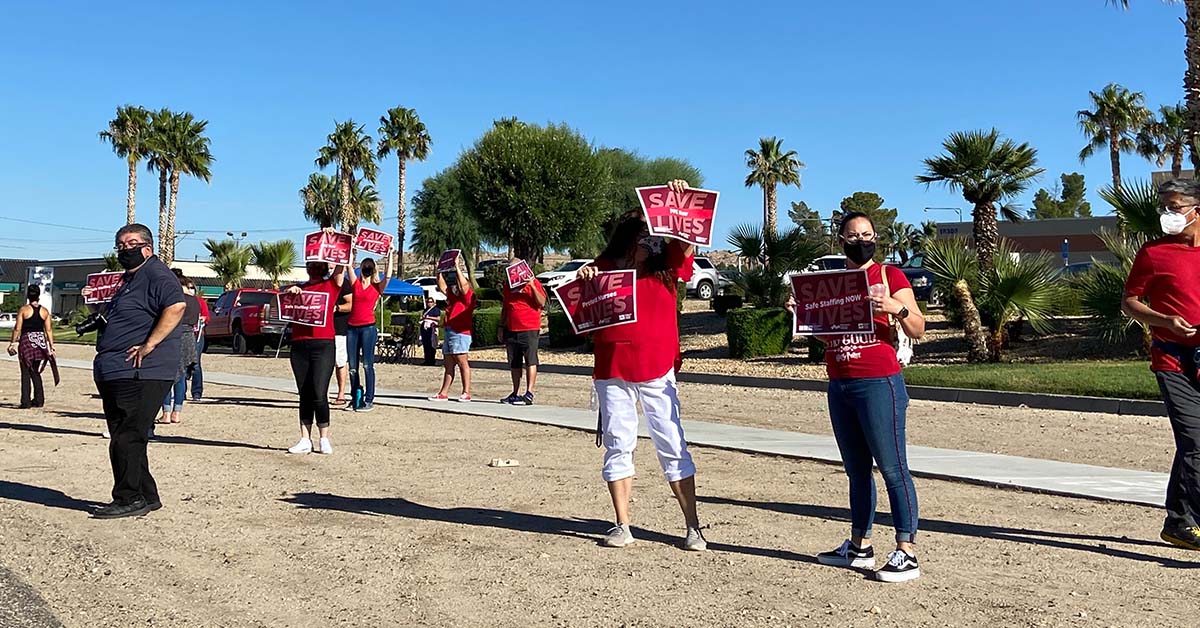 On Thursday, Nov. 11, the registered nurses of Providence St. Mary Medical Center in Apple Valley will hold a picket to protest a new punitive attendance policy by the hospital that will jeopardize the safety of their patients, coworkers, and community by pressuring RNs to work while sick or face discipline.
Such policies also hurt nurses' long-term ability to provide high-quality patient care by making it even more difficult to recruit and retain experienced nurses at St. Mary. Already, nurses have left the hospital to seek work at other facilities where the working conditions and terms are safer and more respectful of the exhausting and intense hands-on care they provide. Nurses have contended with not enough RN staff, inadequate supplies of personal protective equipment (PPE), workplace violence, being pressured to work extra shifts because of staffing problems, witnessing so much Covid death at work and in their communities, and more.
Who:

Registered nurses of St. Mary Medical Center

What:

Picket to protest new hospital policy that jeopardizes safety of patients, coworkers, community

Where:

St. Mary Medical Center, Apple Valley. 18300 Highway 18, Apple Valley CA 92307

When:

Thursday Nov. 11, 2021, 7:30 - 9:30 a.m.
Registered nurses will be available at the event to speak to news media, and interviews can also be arranged before and after the event.
California Nurses Association/National Nurses United is the largest and fastest-growing union and professional association of registered nurses in the nation with 100,000 members in more than 200 facilities throughout California and more than 175,000 RNs nationwide.