Press Release
Seton Medical Center Nurses to Hold Action To Demand Protections when Treating Patients with COVID-19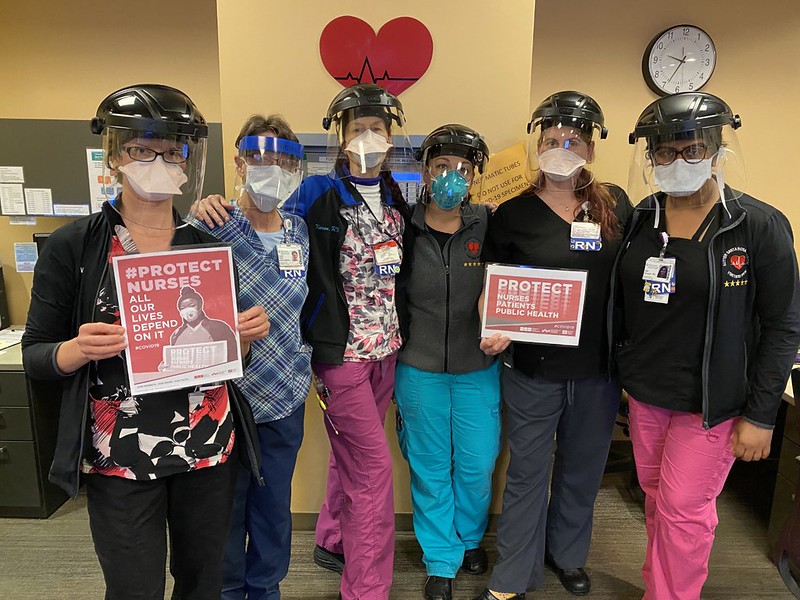 Daly City, CA – To protest the lack of personal protective equipment (PPE) for frontline healthcare workers during this COVID-19 pandemic, registered nurses at Seton Medical Center are holding an action and media availability at noon on April 2nd during their shift change to describe current conditions and the need for more N95 respirators and other protective gear required to safely treat COVID-19 patients, announced California Nurses Association/National Nurses United, the nation's largest and fastest-growing nurses union representing 150,000 registered nurses across the country.
Who: Phoebe Minkler, RN; Shane Ward, RN; and other registered nurses and members of California Nurses Association/National Nurses United
What: Action and RN media availability to speak out against lack of PPE and other protections for frontline health careworkers 
Where: Seton Medical Center: 1900 Sullivan Ave, Daly City, CA. Nurses will be speaking near the main entrance lobby
When: Thursday, April 2nd from 12:00 p.m. - 12:30 p.m.
If you are interested in sending a camera crew to the press conference or in learning more about the situation at Seton Medical Center, registered nurses will be available for the press.