Press Release
San Mateo County nurses ratify new contract with improvements for patient safety and nurse retention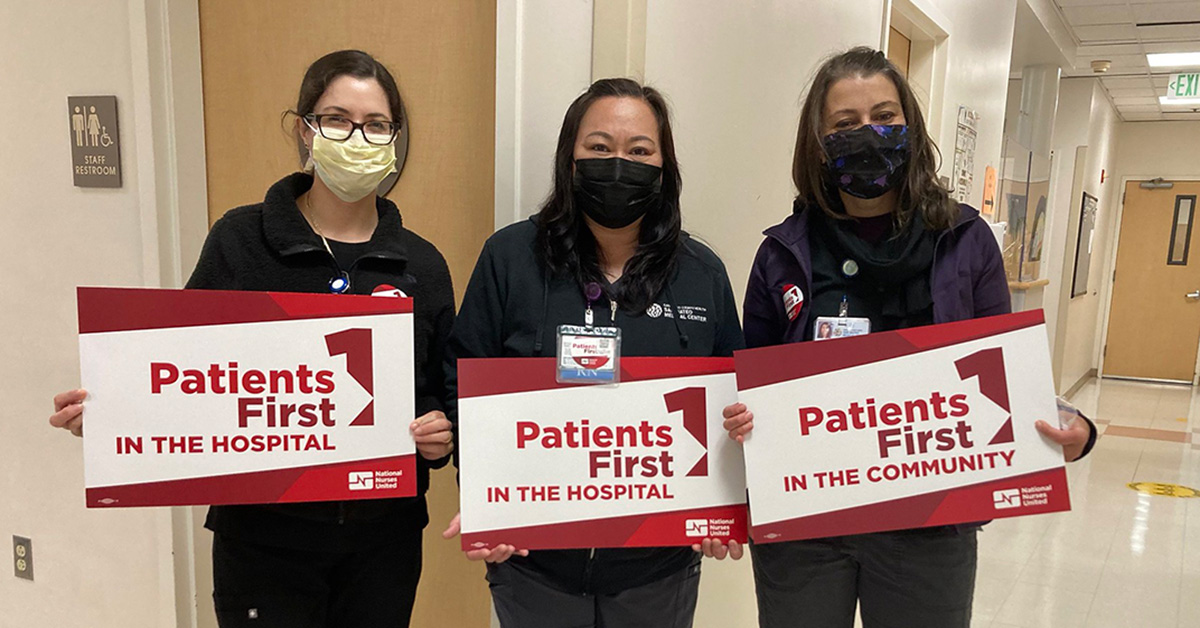 Registered nurses at San Mateo County in Redwood City voted overwhelmingly in favor of ratifying a new four-year contract, California Nurses Association/National Nurses United (CNA/NNU) announced today. In a vote conducted April 7, 2022, nurses voted 94 percent in favor of the new agreement, winning protections to improve patient safety and nurse retention at their facility.
"The nurses are thrilled to have secured this unprecedented contract," said Margarita Harrington, RN, a Surgical Clinic Charge Nurse and bargaining team member. "The improvements included in this contract are important to retain and recruit experienced nurses. We know this, in turn, greatly benefits our patients and our community."
Highlights of the contract include:
Infectious Disease protections: Inclusion and participation in the County Health Systems Infectious Disease Control Committee, ensuring meaningful nurse input in the development and implementation of infectious disease protocols.
Anti-discrimination and harassment language: Includes a commitment by the county to provide for a workplace free of discrimination and harassment.
Improved break language: Meal and break language for Correctional Health Nurses will improve their ability to care for patients.
Economic gains: Minimum across-the-board wage increases of 19.5 percent over four years and a $2,000 lump sum bonus upon ratification.
The new pact covers the period January 1, 2022, to December 27, 2025.
CNA represents approximately 400 nurses at San Mateo County.
The California Nurses Association/National Nurses United is the largest and fastest-growing union and professional association of registered nurses in the nation with 100,000 members in more than 200 facilities throughout California and more than 175,000 RNs nationwide.