Press Release
San Jose RNs Reach Agreement with HCA to Tackle Long-Term Safe Staffing Concerns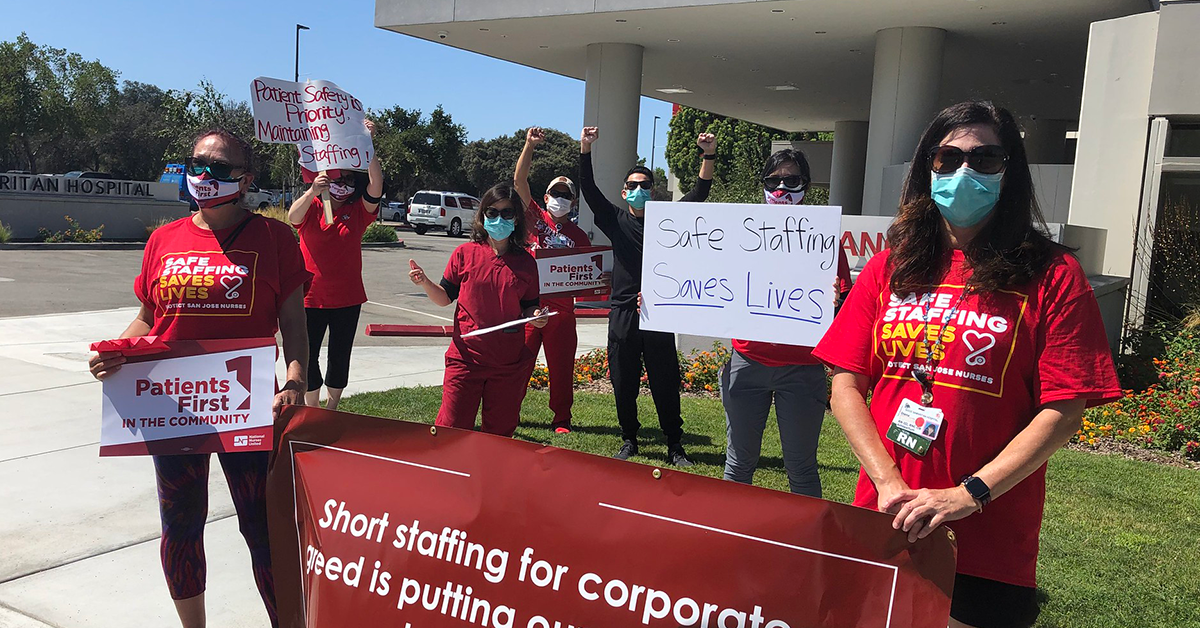 Registered nurses at two San Jose hospitals, Good Samaritan Hospital and Regional Medical Center of San Jose, have reached an agreement with HCA officials that nurses say will help address serious staffing problems that have plagued the hospitals for months, the California Nurses Association/National Nurses United (CNA/NNU) announced today.  
"We are pleased to have secured commitments from HCA (parent company of Good Samaritan and Regional) to work with nurses to address staffing issues and to aggressively recruit and retain nurses through wage increases and the creation of new critically-needed float pool positions," said Kristine Weng, a neonatal intensive care unit RN at Good Samaritan.
Under the agreement, a midterm adjustment in their current collective bargaining contract that runs through next June, HCA has agreed to aggressively recruit 80 additional registered nurses with a significant increase in resources needed to address the severe staffing shortages that have been at the heart of RN concerns.
HCA will also create 43 new RN positions that can rotate between the two hospitals as needed, commit to resolving consistent issues with adequate break relief for RNs, and provide an immediate 10 percent wage increase to help retain current experienced RNs and recruit new nurses.
"Short staffing has resulted in Regional nurses often working long hours without breaks. We welcome management's commitment to recruitment and to staffing adequate break relief nurses so that we can provide optimal patient care," said Martha Marrero, Emergency Department RN at Regional Medical Center.
Fixing staffing problems, especially inadequate RN staffing at both hospitals, has been an urgent priority for the San Jose RNs, who have repeatedly raised their safety concerns in meetings with hospital management and at public actions.
CNA represents about 860 registered nurses at Good Samaritan Hospital, and 650 RNs at Regional Medical Center