Press Release
San Joaquin nurses to convene virtual townhall discussion on community health in face of COVID-19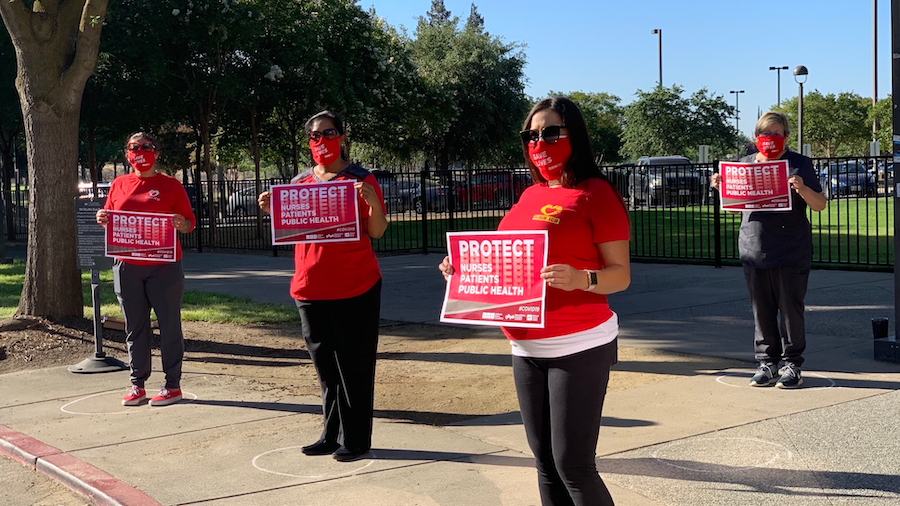 San Joaquin County nurses will convene a townhall discussion on Wednesday, September 2 with healthcare workers, community allies, and local elected leaders to call for the San Joaquin County Board of Supervisors to make the County's public hospital a top priority, to advance community health and to treat healthcare workers with the respect they deserve, the California Nurses Association announced today.
In the midst of a pandemic, the public hospital in San Joaquin County is failing both its patients and workers who serve the community, say County nurses. Despite the fact that the Central Valley is one of the hardest-hit regions in California, with San Joaquin County accounting for 20 percent of recent statewide deaths due to COVID-19, nurses say the County continues to force them to work under dangerous conditions, putting patients in danger.
San Joaquin nurses have been putting their lives on the line day in and day out, all without having a contract for nearly two years, they say, emphasizing the local community deserves to see real, bold leadership from the County Board of Supervisors, who oversee the region's only trauma center, San Joaquin General Hospital.  
Who: Registered nurse members of the California Nurses Association/ National Nurses United, community allies, and local elected officials.  
What: Virtual townhall on community health in San Joaquin
Where: Zoom Link: https://zoom.us/j/95965128871?pwd=ZnJDc1UxS0xwWkNkUytFcGJkU2w2dz09
When: Wednesday, Sept. 2, 2020, 6:00 p.m. - 7:00 p.m. PT