Press Release
RNS Plan Nurse Recruitment Action at Osceola Regional Medical Center Nov. 8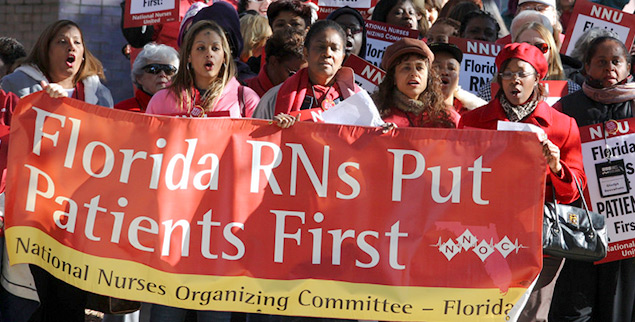 ORMC Hiring 50 New RN Positions for ICU Opening Soon
Registered nurses at Oceola Regional Medical Center in Kissimmee will hold a recruiting action Wednesday Nov. 8 to lend a helping hand to hospital officials who say they plan to hire 50 additional RNs to staff the existing intensive care units and a new ICU scheduled to open by the end of the year.
Nurses that are interested in applying for the new positions will be able to meet current RN staff at the action and submit applications on-line on laptops that will be provided.
What: Registered nurses at Osceola Regional Medical Center plan nurse recruitment action
When: Wednesday, Nov. 8 - 8 a.m. - 10 a.m.
Where: W. Oak Street between Rose Ave. and Central Ave., Kissimmee, Fla.
"The hospital's new ICU and staff expansion will assure that critically ill patients are transferred from the Emergency Department to intensive care without delay," said Kyton Conauhghty RN, Emergency Department. "It will give RNs the appropriate time they need to provide patients safe, effective and therapeutic care."
NNOC/FL is affiliated with National Nurses United, the largest and fastest growing union of RNs in the nation. NNU has won landmark health and safety protections for nurses and patients in the areas of staffing, safe patient handling, infectious disease and workplace violence protection.