Press Release
RNs at Long Beach Medical Center/Miller Children's and Women's Hospital to Rally over Patient Safety Concerns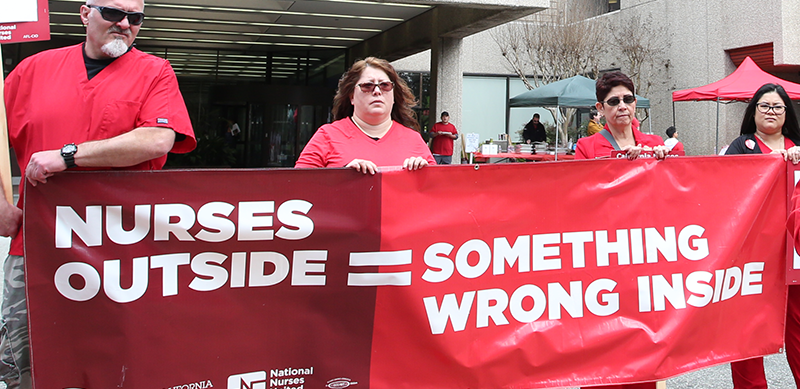 Registered nurses at Long Beach Medical Center/Miller Children's and Women's Hospital (LBMC/MCWH) will hold a rally on Tuesday, Nov. 19, 2019 to draw the public's attention to patient safety concerns at the hospital, announced the California Nurses Association today.
Nurses say throughout the hospital short staffing is not only eroding patient care, but also leading to a high turnover rate of experienced nurses. In addition, they say many new nurses are being assigned to work in units without the appropriate training which puts patient safety in jeopardy.
What: Nurses to Rally on Patient Safety Issues
When: Tuesday, Nov. 19   11 a.m. — 1 p.m.
Where: Corner of Atlantic Ave. and 27th St., Long Beach (near LBMC)
Nurses say they are very concerned about the hospital management assigning nurses who lack the necessary expertise and certification to work in the stroke and telemetry units. RNs who certified to work in these units have gone through intensive specialized training.