Press Release
RNs at Houston's Cypress-Fairbanks Hospital Vote to Reaffirm Membership in National Nurses United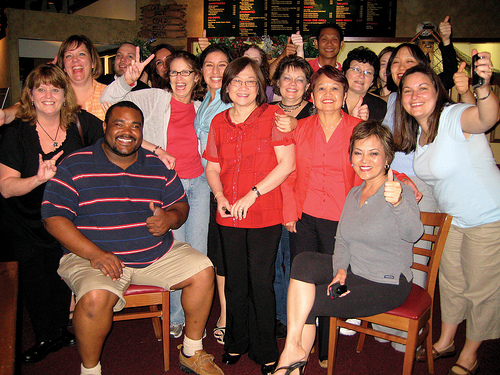 For Immediate Release
April 28, 2010
First Unionized Private-Sector Hospital in Texas 
In a dramatic expression of support for the aspirations of Texas registered nurses to have a stronger voice to speak out for patients and themselves, RNs at Cypress-Fairbanks Hospital in Houston voted today to remain members of National Nurses Organizing Committee-Texas, the state's affiliate of National Nurses United, the national union and professional association for RNs.
The election was supervised by the National Labor Relations Board, and defeated a proposal to withdraw the union at the facility, the first private-sector hospital in the state to unionize. NNOC-Texas represents nearly 300 RNs at the hospital.
Erica Ramhatal, an RN at the facility, explained, "We stand together to make a better workplace for our patients and for ourselves.  We are so proud to be part of NNU."
The nurses at the facility are now hopeful that they will be able to reach a first contract with management.
Statewide, NNOC-Texas has more than 10,000 activists who formed the campaign to pass legislation to strengthen Texas's whistle-blower protections for nurses and establish minimum RN-to-patient staffing ratios.  A recent study—"Implications of the California Nurse Staffing Mandate for Other States," by Linda Aiken et al, in Health Services Research Journal, published April 20, 2010—credits safe staffing ratios with saving lives and reducing nurse turnover in California, where it has first been implemented.