Press Release
Registered Nurses at Southern California Hospital at Culver City ratify new contract with strong measures to improve patient safety and staff retention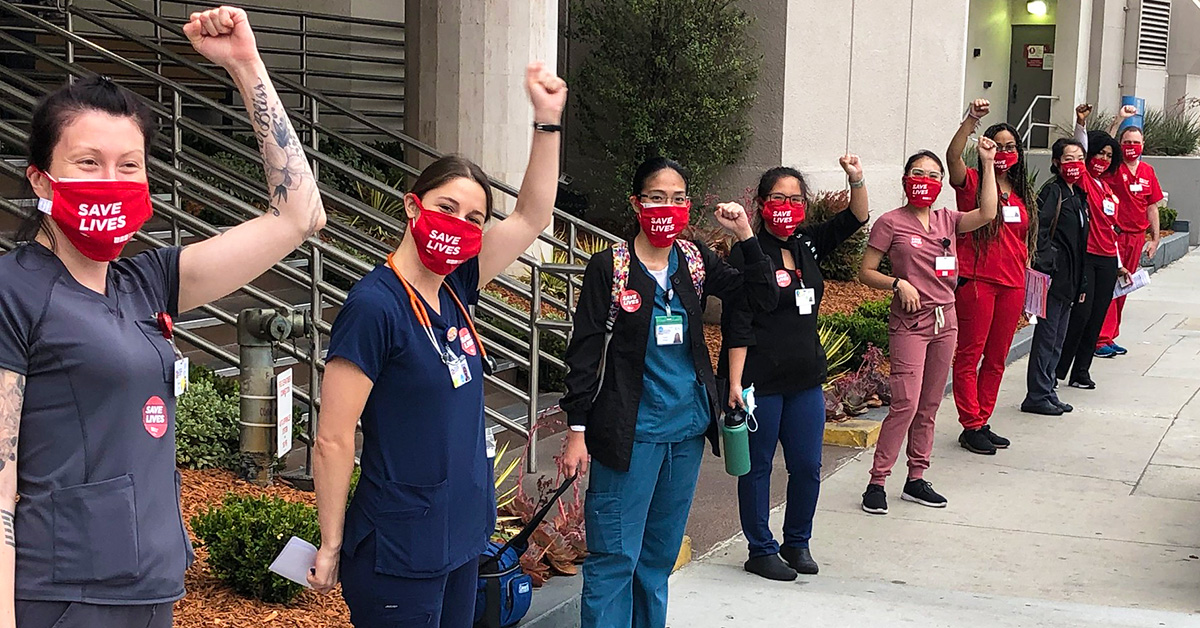 Registered nurses at Southern California Hospital at Culver City in Culver City, Calif., voted overwhelmingly in favor of ratifying a new three-year contract yesterday, April 6, 2023, winning protections to improve patient safety and nurse retention, announced California Nurses Association/National Nurses United (CNA/NNU) today.
"This is a historic win for the registered nurses and for our patients," said Cary Hill, a registered nurse in the case management department. "Throughout this devastating pandemic, RNs have been stretched to the limit but maintained our commitment to provide excellent care to our patients. This new contract acknowledges that commitment and recognizes the need to have a workplace that reflects the community we care for in order to provide the highest quality of care."
The new agreement covers the period from April 1, 2023, to March 31, 2026.
Highlights of the contract include:
Improvements to Health and Safety language, including enforcement of the hospital's commitment to maintaining a three month supply of personal protective equipment (PPE) and proper cohorting of patients according to their infectious status.
Historic Diversity, Equity, and Inclusion language confirming the hospital's commitment to equity in the workplace, including working to ensure that the hospital's workforce reflects the patients in the community.  
Competitive wage increases to promote recruitment and retention of nurses, including across-the-board increases of up to 30 percent over the life of the agreement.
No takeaways, including language that prohibits floating nurses outside of their clusters.  
Improved access to bereavement leave and sick time, allowing nurses to rest and recuperate from loss and illness.
Tuition benefits increased by more than double to encourage nurses to continue education which benefits community and patient safety.
"Great advancements to wage scale will enable us to recruit new nurses while retaining current staff RNs," said Valerie Selden, a registered nurse in the telemetry unit. "Although the hospital wanted to make unsafe changes to the floating clusters, RNs made their voices heard to maintain their current clusters. This is a testament to our collective power."
CNA represents 310 nurses at Southern California Hospital at Culver City.
---
California Nurses Association/National Nurses United is the largest and fastest-growing union and professional association of registered nurses in the nation with 100,000 members in more than 200 facilities throughout California and nearly 225,000 RNs nationwide.