Press Release
RNs at 10 Florida Hospitals Reach Tentative Pact With HCA on New Collective Bargaining Contract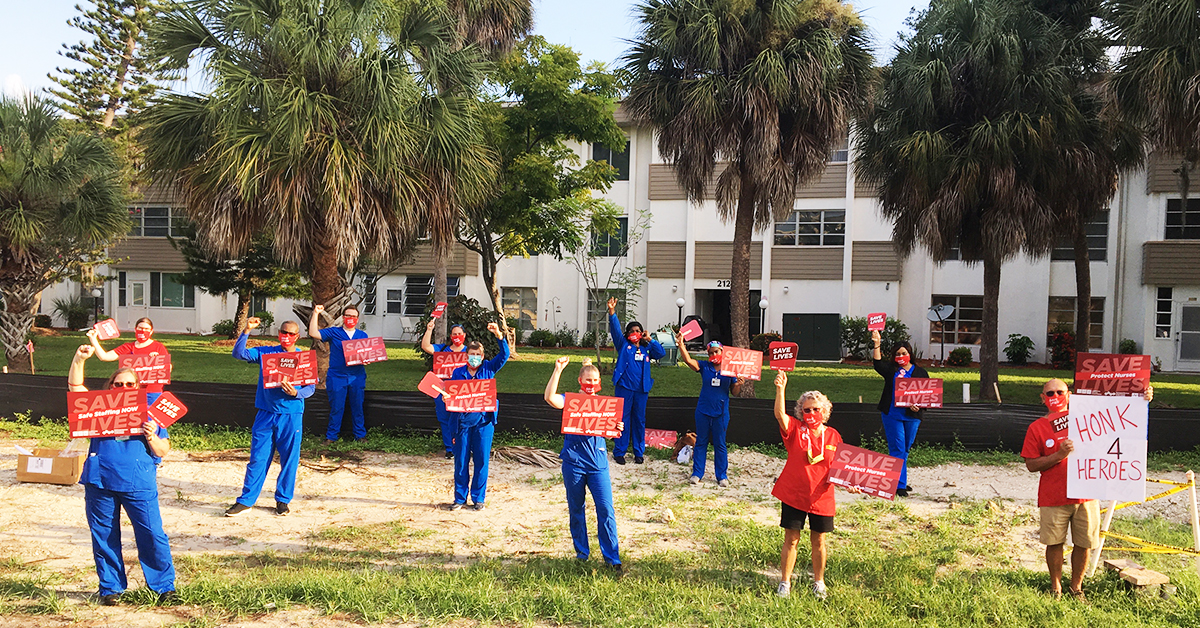 Registered nurses at 10 Central and Gulf Coast Florida hospitals have reached a tentative agreement with HCA on a new collective bargaining contract, National Nurses Organizing Committee (NNOC)-Florida, an affiliate of National Nurses United (NNU), announced today.
The proposed settlement will be presented to the RNs at all the facilities in membership meetings for ratification beginning Wednesday, depending on conditions in the advance of Tropical Storm Elsa.
Terms of the settlement will be available after the membership votes.
The agreement covers NNOC/NNU-represented RNs who work at Blake Medical Center in Bradenton, Central Florida Regional Hospital in Sanford, Doctors Hospital of Sarasota, Fawcett Memorial Hospital in Port Charlotte, Largo Medical Center, Medical Center of Trinity, Northside Hospital in St. Petersburg, Oak Hill Hospital in Brooksville, Osceola Regional Medical Center in Kissimmee, and St. Petersburg General Hospital.
"We are extremely pleased to move forward with an agreement that we believe will improve protections and conditions for our patients, and our communities, as well as enhance standards for the nurses," said Osceola RN Marissa Lee, who is also an NNOC Board member.
NNOC/NNU represents 12,000 HCA RNs who are NNU members at 20 HCA hospitals from Florida to California. Overall, NNU, the largest union of registered nurses in the U.S., represents 175,000 RNs.