Press Release
RN Response Network Sends Team of Nurse Volunteers to Provide Medical Assistance to Hurricane Dorian Victims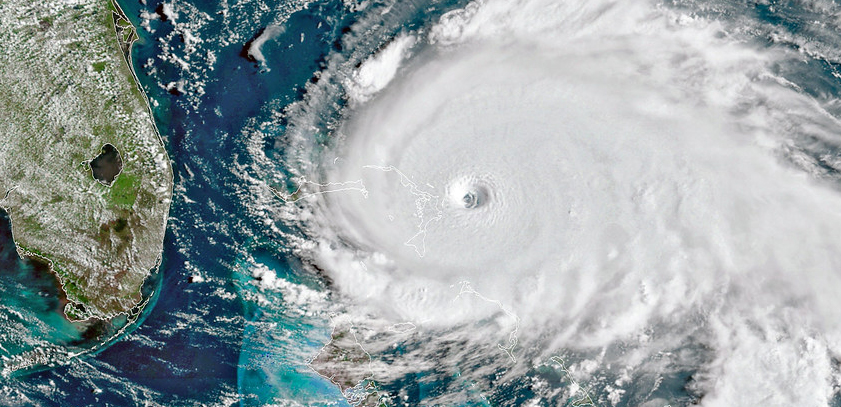 Registered Nurse Response Network (RNRN), a national network of volunteer disaster-relief nurses sponsored by National Nurses United (NNU) and California Nurses Foundation deploying a team of nurses to Florida and potentially, The Bahamas, in conjunction with International Medical Corps to help local health care workers provide medical assistance in the wake of Hurricane Dorian, RNRN announced today.
"I volunteer with RNRN because these missions go right to the core of why I became a nurse," said Tammi Bachecki, an ICU nurse in Walnut Creek, Calif. "During a disaster a lot of the resources that people might have to help themselves are swept away so it puts them in very dire straights. It is very rewarding for me to provide whatever relief I can." This is Bachecki's fourth deployment with RNRN. She participated in medical relief efforts in Puerto Rico in 2017 in the aftermath of Hurricane Maria, and in Florida after Hurricane Michael in 2018. Last year she was also part of the RNRN team that attended victims of the Camp Fire in Butte County, Calif.
Hurricane Dorian hit the Bahamas Sunday as a Category 5 storm with winds of 175-200 mph and storm surge in the range of 18-23 feet. While the trajectory of the storm is uncertain, the National Hurricane Center warns Dorian may still bring "life-threatening storm surge and devastating hurricane-force winds" to the Central Coast of Florida as well as "heavy rains, capable of life-threatening flash floods."
These increasingly powerful hurricanes and other examples of extreme weather events are the result of a man-made global climate crisis, brought about by the fossil fuel industry. These events are, in turn, prompting major public health crises that harm the earth's most vulnerable populations, say nurses. NNU nurse members are active in fighting climate change and support global policies shifting humans away from a reliance on fossil fuels.
"You just can't ignore and deny global warming after you see what I've seen, the direct impact that a hurricane has on the people, on a community, and for example in the case of Puerto Rico, an entire Island," said RN Tammi Bachecki. "These storms have become much more ferocious and should be a wake up call for everybody."
Nurses may be available for interviews depending on conditions.
Contact: Martha Wallner, 510-273-2264.
Support RN Response Networks disaster relief work:
The Registered Nurse Response Network, a disaster relief program sponsored by National Nurses United and the California Nurses Foundation, has a volunteer base of more than 26,000 RNs representing all U.S. states and territories as well as 21 countries around the world. RNRN volunteer nurses have cared for thousands of patients during disaster relief and humanitarian assistance deployments that include the South Asian tsunami (2004); Hurricanes Katrina and Rita (2005); the Haiti earthquake (2010); Super Typhoon Haiyan/Yolanda (2013); Continuing Promise with the Department of Defense (2010, 2015); Hurricanes Harvey and Maria (2017); Volcan de Fuego Relief in Guatemala (2018), Hurricane Michael (2018); the Camp Fire in Butte County, Calif. (2018); and the Arizona border to provide medical care to asylum seekers (2019).