Press Release
Registered Nurses at City of Hope in Duarte, California Reach Tentative Agreement with Strong Patient Care Gains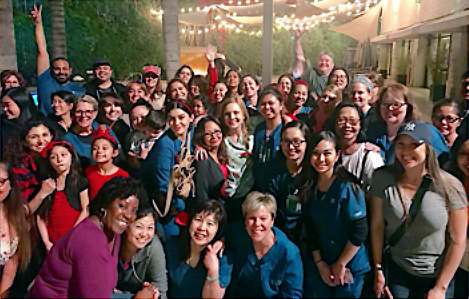 Registered nurses who work at the City of Hope National Medical Center in Duarte, Ca. near Los Angeles will be voting today on a tentative agreement reached last week on a new, three-year collective bargaining pact they say will strengthen their ability to protect patients, and improve the hospital's recruitment and retention of experienced RNs.
The California Nurses Association/National Nurses United represents some 1200 RNs at City of Hope.
"The new tentative agreement is a testament to what nurses can achieve with strong advocacy and commitment and when we raise our collective voice. I am so proud of my colleagues who made a stand for what is right and fair for our patients and for us nurses," said Gloria Espino-Diaz, RN.
"This TA is the result of the participation of many nurses coming together in solidarity to win an agreement that will improve staffing and contribute to safer working conditions. This agreement is a big step forward for our patients and for our profession," said Kathryn Patane, RN.
The new agreement includes economic gains that will help with nurse recruitment and retention, including minimum across the board wage increases of 16.5 percent over the three- year term of the contract, and other wage adjustments to rectify existing inequities in the current wage scale and bring nurse wages closer in parity to similar hospitals in the region. 
Under the agreement the hospital has also agreed to establish a float pool that will be used to provide essential relief nurses to assist with staffing so that RNs receive meal and rest breaks.
The California Nurses Association has 100,000 members statewide and is affiliated with National Nurses United, the largest and fastest growing union of RNs in the nation. CNA/NNU has won landmark health and safety protections for nurses and patients in the areas of staffing, safe patient handling, infectious disease and workplace violence protection.