Press Release
Registered Nurses and Caregivers to Host Two Town Hall Meetings to Highlight Patient Safety Concerns At Palomar and Tri-City Hospitals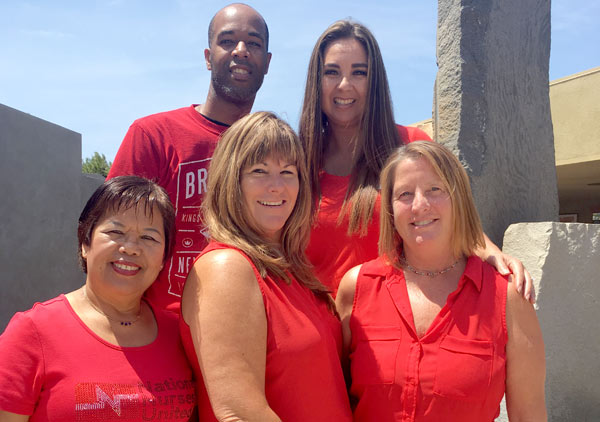 Registered nurses and caregivers with Tri-City Medical Center and Palomar Health System are holding two town hall meetings to highlight patient safety concerns, such as chronic short staffing and nurse retention at their respective hospitals in San Diego County, the California Nurses Association (CNA) and Caregivers and Healthcare Employees Union (CHEU) announced today. These townhall meetings are designed to educate the public ahead of the November 6 elections about the importance of electing boards of directors who are committed to improving patient care standards and are receptive to community, caregiver and nurse concerns related to providing essential medical care.
 
"For far too long, we have tried to deal with a board of directors that turns a deaf ear to the patient safety issues brought up by nurses," said Cathy Cronce, a registered nurse with 37 years of service at Tri-City Medical Center. "We need a hospital board of directors that will put patients first – above everything else. We need a board of directors that is committed to retaining experienced nurses, not punishing nurses for advocating for their patients."
WHAT: Tri-City Town Hall Meeting
WHEN:  Tuesday, October 9, 6 p.m.
WHERE: Oceanside Firefighters Association Hall, 1802 Ord Way, Oceanside, CA
Speakers Include: Esther Sanchez, Oceanside Council Member
                                Pat Eamus, Vista Teachers Association President
                                Cathy Cronce, Registered Nurse
                                Gayle Chenoweth, California Alliance for Retired Americans    
 
WHAT: Palomar Town Hall Meeting
WHEN: Wednesday, October 10,  6 p.m.
WHERE: Park Avenue Community Center, 210 East Park Avenue, Escondido, CA
Speakers Include: Gayle Chenoweth, California Alliance for Retired Americans    
 
In June, the Tri-City Board of Directors voted to close its crisis stabilization and behavioral health units despite objections from nurses, caregivers and city leaders. Since the closure, Palomar nurses and caregivers have seen an increase in those seeking emergency mental health care at their hospitals. According to a San Diego Union Tribune article, Palomar management says psychiatric patients are having to wait "for hours or days in beds not designed for their treatment needs."
 
"When Tri-City decided to shut down their psychiatric units, I stood with the families, caregivers and nurses who were outraged and predicted the closure would trigger a crisis for the mentally ill in our communities," said Esther Sanchez, an Oceanside city council member. "Well, now we see that crisis coming to pass."
 
Despite an increase in patients seeking mental health care at Palomar, the hospital announced last week it was laying off 59 caregivers including those who sit with psychiatric patients during a crisis.
 
"We are already stretched thin, with not enough caregivers to help patients who need to use the restroom, or be turned, or bathed," said Pacita Balcom, a certified nursing assistant and CHEU member at Palomar Escondido. "Letting caregivers go when we are already short staffed is immoral and our patients suffer. There needs to be a change in management so our patients can get the care they deserve."
 
"The Palomar Board of Directors is acting as if this is a private hospital with an aim to make money, but this is a community hospital system and the board of directors has a duty to work for the community and implement policies that respect workers and patients," said George Santiago, a registered nurse with Palomar for 13 years. "We need to make sure those elected to the board of directors are committed to listening to caregivers, nurses and the patients."
 
The California Nurses Association is endorsing Jim Burlew for District 2 and Tracy Younger for District 6 in the election for Tri-City Board of Directors. In the election for Palomar Board of Directors, the California Nurses Association and Caregivers and Healthcare Employees Union are endorsing Hans Christian Sison. All three candidates have pledged to put patient care first, to listen to nurses and caregivers and to honor their union contracts that guarantee their right to advocate for patients without fear of retaliation.