Press Release
Redding nurses to hold one-day strike at Shasta Regional for safe working conditions and patient safety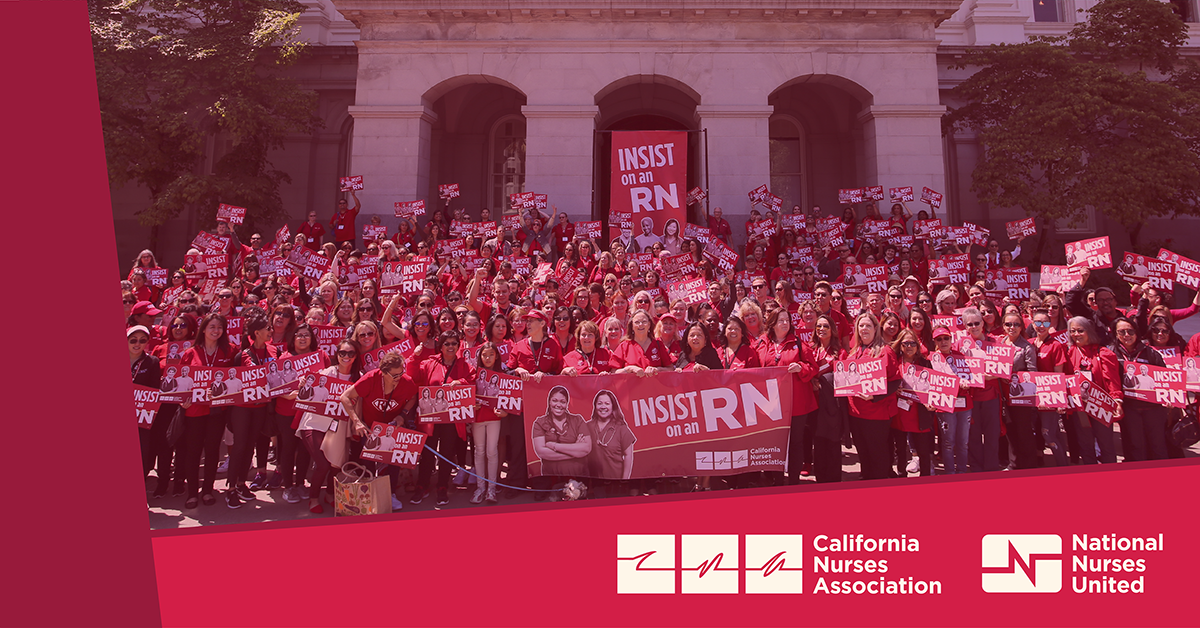 Hundreds of nurses at Shasta Regional Medical Center in Redding, Calif., will hold a one-day strike on June 23, 2022, to protest the administration's disregard for staff and patient safety, announced California Nurses Association/National Nurses United (CNA/NNU) today. Registered nurses at the facility are demanding management take action to change policies that contradict best practices, such as routinely making profit-driven staffing decisions that do not follow the clinically proven safe-staffing ratios needed to protect patients and produce best health outcomes.
"We are here for the patients. We are community members, and we want to deliver the safest care possible," said Lisa Doms, RN, who works in the operating room at Shasta Regional. "But we are stretched beyond our limits with the number of patients assigned to us. We're not staffed enough to be able to safely take a break from our duties during our shifts, and that increases risks to patients."
"State-mandated nurse-to-patient ratios aren't suggestions, they are data-driven standards that have proven to save lives," said Michelle Gaffney, an RN who works in Shasta Regional's intensive care unit. "The patients deserve nothing less than being consistently cared for throughout their stay in the hospital, and safe staffing levels — for nurses and for all hospital staff — are the best way to do that."
Who:

Registered nurses at Shasta Regional Medical Center

What:

One-day strike for patient safety and a fair contract

When:

Thursday, June 23, 6 a.m. to Friday, June 24, 5:59 a.m.

Where:

Shasta Regional Medical Center, 1100 Butte St., sidewalk next to ER entrance
Shasta Regional Medical Center nurses have been in negotiations since May 2021 for a new contract with little movement on these key issues. The RNs urge management to invest in nursing staff and agree to a contract that provides key improvements like break and meal periods that maintain safe staffing ratios required under state law. Nurses are demanding a safer workplace that respects the role of RNs as patient advocates and competitive compensation levels that will help recruit and retain experienced RNs in light of staff attrition at the facility.
This notice follows an overwhelming vote on May 4 to authorize a strike. Nurses have given advance notice to the hospital for their event.
CNA represents nearly 350 nurses at Shasta Regional Medical Center. On the same day as the strike at Shasta Regional, nurses at Saint Mary's Regional Medical Center in Reno, Nev., will also be striking; both facilities are owned and operated by Prime Healthcare.
The California Nurses Association/National Nurses United is the largest and fastest-growing union and professional association of registered nurses in the nation with 100,000 members in more than 200 facilities throughout California and more than 175,000 RNs nationwide.